Today marks a milestone in the history of Alaska Airlines. The Seattle-based carrier, who has remained fiercely independent since its inception, has joined the global oneworld alliance. The plan was announced just over a year ago, to the surprise of many observers. The move cements Alaska's collaboration with American Airlines and other partners such as Cathay Pacific and British Airways, also members of oneworld.
For frequent travelers, Alaska's oneworld membership opens a world of opportunities, including mileage earning and redemption across 14 airlines, priority checkin and standby, and extra baggage allowance. In addition, upper-tier Alaska Airlines Mileage Plan elite members now have access to a network of 650 worldwide lounges when traveling internationally, while premium and upper-tier oneworld elites will receive access to Alaska Lounges in the US.
---
In this post:
---
How do Alaska Airlines Mileage Plan elite tiers map with oneworld levels?
Alaska Mileage Plan, Alaska Airlines' frequent flyer program, currently has four different levels: the entry-level/base tier, plus three elite tiers rewarding customers who earn respectively over 20,000, 40,000, and 75,000 qualifying miles in a calendar year.
These elite tiers now align with oneworld levels in order to provide uniform recognition when traveling with any oneworld member airline.
Alaska MVP members receive oneworld Ruby status.
Alaska MVP Gold members receive oneworld Sapphire status.
Alaska MVP Gold 75K members receive oneworld Emerald status.
Later this year, Alaska will introduce a new 100K tier, which will map to oneworld Emerald status.
Effective immediately, customers can earn status with Alaska by traveling with any of the 14 oneworld member airlines—including American Airlines, Qantas, and Japan Airlines—and not exclusively Alaska. This makes earning status a much more achievable endeavor for many global travelers. Vice-versa, passengers flying Alaska who have acquired status with another oneworld airline may choose to credit their flights on Alaska to their preferred program, and will benefit from elevated frequent flyer perks on their journeys with Alaska.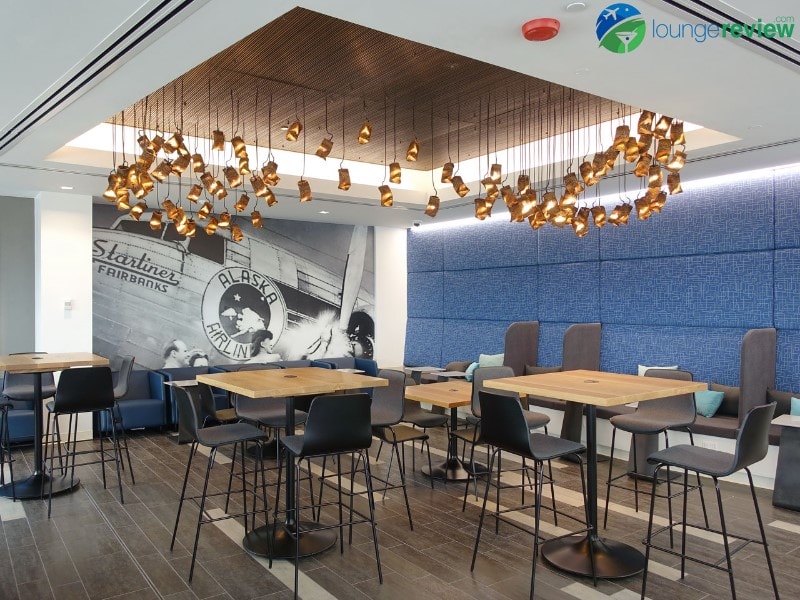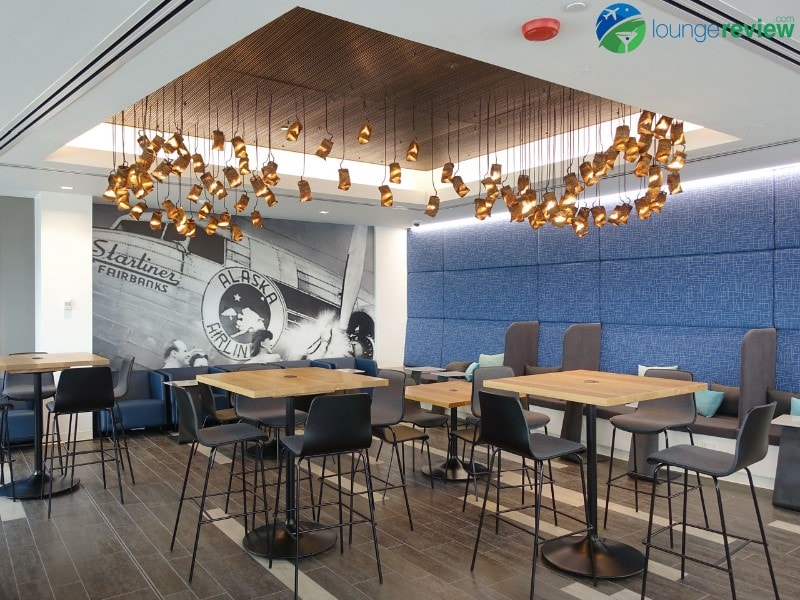 ---
What does Alaska joining oneworld mean in terms of lounge access for frequent flyers?
While the ability to accrue and redeem miles across the network of 14 airlines is exciting, it's ultimately not a game changer: Alaska Airlines already had partnerships with most oneworld airlines, plus several independent airlines including Emirates, Icelandair, and Hainan.
One of the most significant new benefits of Alaska's oneworld membership is worldwide lounge access. Upper-tier Alaska Mileage Plan members now have access to a network of 650 lounges when traveling internationally. Conversely, premium and elite oneworld passengers now have access to Alaska's seven lounges in the US (and soon eight, as the airline is building a new club at San Francisco airport.)
When flying internationally, Alaska MVP Gold and Gold 75K members can now access all oneworld business Class lounges designated as Sapphire lounges. This includes American Admirals Clubs, British Airways Lounges, Qantas Clubs, and Japan Airlines Sakura Lounges. (Note that some Business Class Lounges are not designated as Sapphire lounges. This includes most Qatar Airways Lounges.)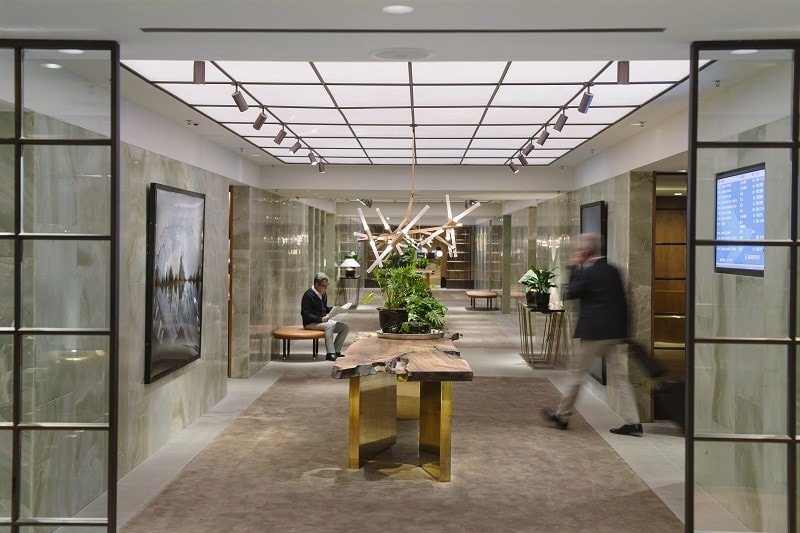 American Airlines Platinum members can visit Alaska Lounges when flying with Alaska or another oneworld airline when traveling internationally.
Passengers who hold oneworld Sapphire or Emerald status with a non-US airline (specifically, not Alaska and not American Airlines) are welcome to visit Alaska Lounges when flying with Alaska or another oneworld airline, regardless of their destination (even on domestic itineraries within the US.)
Alaska MVP Gold members and American Airlines Platinum members do not receive lounge access on the basis of their status when traveling on domestic itineraries.
Confused? Head over to our Lounge Wizard and we'll decrypt the work for you. Just let us know your status and where you're traveling to, and we'll tell you exactly what lounges you have access to.
---
What does Alaska joining oneworld mean in terms of lounge access for business and first class passengers?
Alaska's participation in oneworld increases the number of lounge options for premium customers flying internationally.
International Business and First Class passengers flying on a oneword airline now have access to oneworld Business and First Class lounges, including Alaska Lounges. At airports where multiple oneworld lounges are available, customers can visit any—or even all—lounges. For example:
British Airways passengers flying from New York JFK to London can choose to use the Alaska Lounge, which is also located in Terminal 7, in lieu of the British Airways Lounge.
A passenger flying Alaska from Los Angeles to Seattle, and then continuing on to an international destination now has access to the oneworld Los Angeles lounge, which is a far superior alternative to the Alaska Lounge.
There are however exceptions: travel to/from Canada, the Caribbean, and Mexico (except for Mexico City) is excluded. In the context of oneworld rules, "international" means to/from Mexico City, Central America, South America, Europe, Africa, Asia, or Australia.
For domestic First Class passengers flying within the US, and passengers traveling between the US, Canada, Mexico (except Mexico City) and the Caribbean, Alaska joining oneworld makes virtually no difference:
Alaska still offers complimentary lounge to First Class customers (with the exception of upgraded passengers) but access is limited to Alaska Lounges and excludes American and other oneworld lounges.
American Airlines does not bundle lounge access with domestic First Class tickets, with some exceptions for premium ("Flagship") transcontinental flights. Even for Flagship routes, access is exclusively to American Airlines-operated lounges and excludes Alaska and oneworld lounges.
Again, we recommend using our Lounge Wizard to find what lounges are available based on your specific itinerary.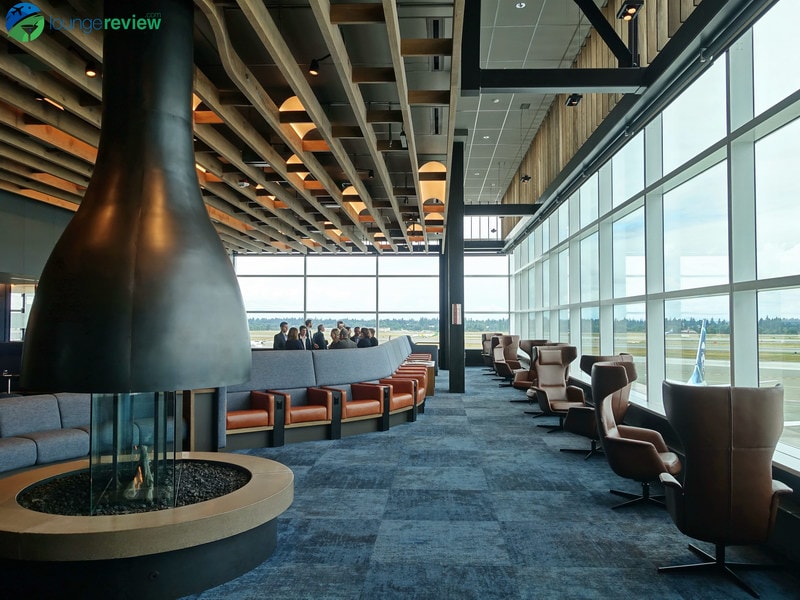 ---
How does Alaska's oneworld membership impact Alaska Lounge, American Admirals Club, and Qantas Club memberships?
Alaska Airlines, American Airlines, and Qantas all sell airline lounge access. Customers can purchase one-time passes or annual memberships.
Alaska Airlines joining oneworld does not change the terms of Admirals Club, Alaska Lounge, and Qantas Club memberships. Unlike Star Alliance, oneworld does not offer reciprocal lounge access for paid members. This means that:
Alaska Lounge members will not gain access to oneworld lounges on the basis of their membership alone. (Class of service and elite frequent flyer status rules will continue to apply.) For example, an Alaska Lounge member will not have access to the Royal Jordanian Crown Lounge in Amman unless they are flying in business class or hold Sapphire or Emerald status.
Along the same lines, Qantas Club members will not be able to visit Alaska Lounges on the basis of their membership.
Agreements outside the oneworld framework will continue to apply. Alaska Lounge members will continue to enjoy access to American Airlines Admirals Clubs when flying Alaska or American, as well as Qantas Clubs when flying Qantas, and a variety of other lounges.
American Airlines Admirals Club members will continue to receive access to Alaska Lounges when traveling with Alaska or American.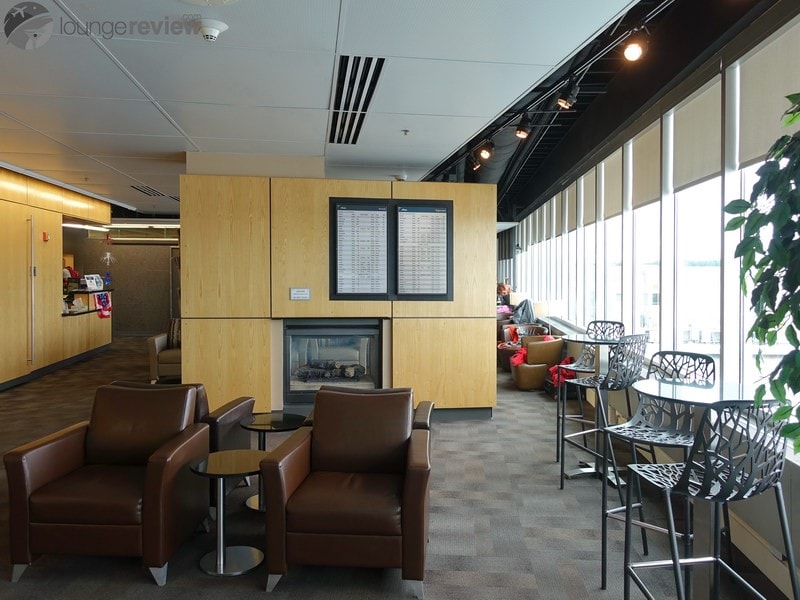 ---
How can I ensure I receive benefits when flying with a oneworld member airline?
To receive benefits when flying on a oneworld member airline, be sure that your frequent flyer number is on your reservation. Typically, you can add your frequent flyer number when booking a trip, or later online, or when you check-in. You cannot change your frequent flyer number after you check-in.
The number that you put on your reservation will impact both your benefits and where you accrue mileage. For example, if you have status with Alaska you may want to add your Alaska number while flying with British Airways, so that you can receive credit for your British Airways flight and visit British Airways lounges. Conversely, if you're a frequent flyer with Qantas, you should consider adding your Qantas number to any Alaska Airlines reservation so your status applies.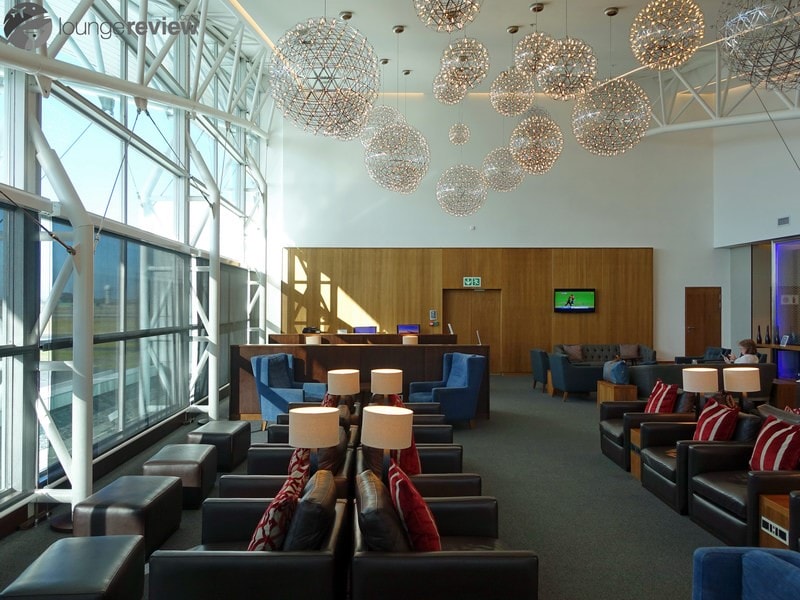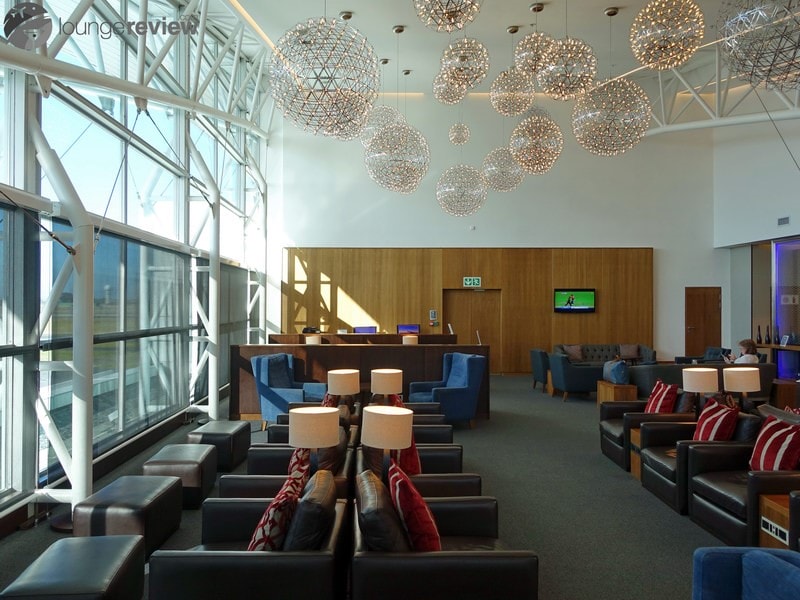 ---
Will Alaska Lounges be more crowded?
Lounge crowding is a chronic issue at many airports, and changes to access rules bring legitimate questions in terms of impact to occupancy, privacy, and availability of amenities.
In the short term, lounges are (typically) operating under capacity due to the COVID-19 pandemic. Alaska has yet to re-open the Alaska Lounge at Seattle-Tacoma airport Concourse C and and New York JFK location. Either way, lounges are currently mostly a place to sit as services and amenities are limited.
In the long term:
oneworld lounge access rules for frequent travelers pertain to international travel only, so the thousands of oneworld elites passing through Alaska hubs daily are unlikely to make a significant difference.
The partnership between Alaska and American Airlines in Seattle is bound to put an additional strain on Alaska Lounges at SEA. Business Class passengers traveling to London and Bangalore on American's upcoming new flights will flock to Alaska Lounges. Alaska's plans to eventually shutter the Concourse D lounge for renovations will further impact the experience.
Outside Seattle, it's unlikely that Alaska's oneworld membership will make a significant difference. Portland and Anchorage are not significant international markets. At Los Angeles airport, there are several world-class oneworld lounges which are better situated and appointed than the Alaska Lounge. At New York JFK, all terminals are separated and passengers have limited lounge options. British Airways customers can choose to use the Alaska Lounge, but the latter doesn't have showers and features more limited food options.
Should crowding become an issue again, Alaska also has the option to bail out of Priority Pass. The airline only recently resumed accepting Priority Pass members due to the COVID downturn, and could curtail access down the road when business picks up.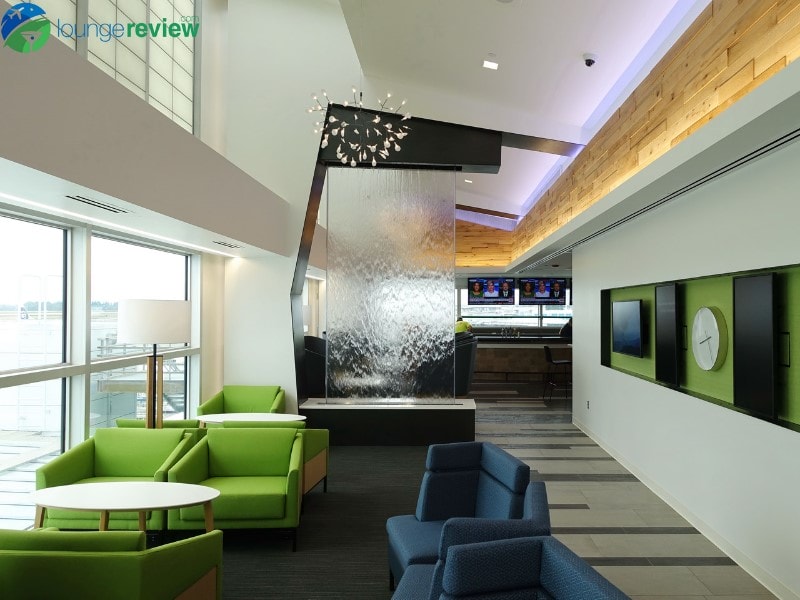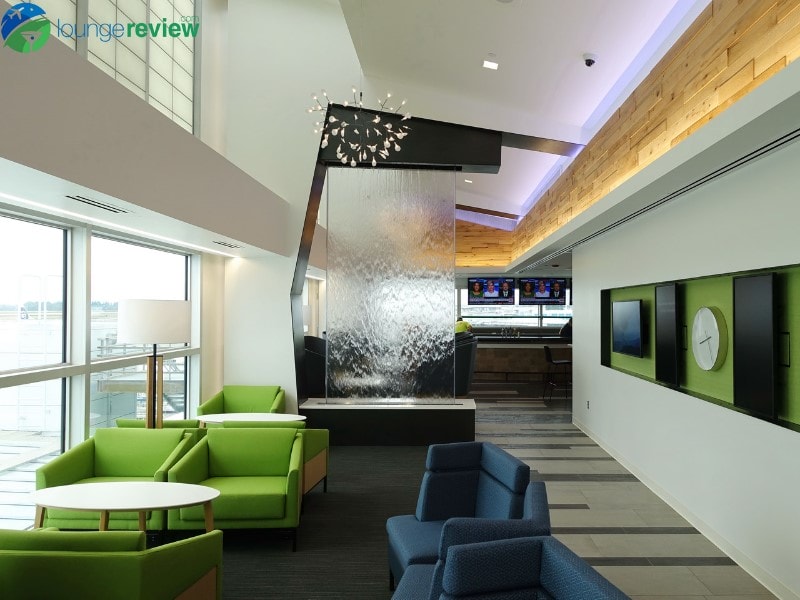 ---
Bottom line
Alaska Airlines has joined the oneworld alliance. Members of Alaska's Mileage Plan program can now earn and redeem miles with 14 airlines, and MVP customers will enjoy access to a network of 650 lounges worldwide. Customers who hold status with a oneworld airline can earn and redeem miles with Alaska and benefit from an enhanced experience when traveling with Alaska. American Airlines Platinum members can visit Alaska Lounges when flying internationally.
Alaska's oneworld membership is a turning point for the Seattle-based carrier, and is bound to help the airline compete effectively. In the short term, oneworld membership brings a plethora of benefits to frequent flyers.
Longer term, it will be interesting to watch how Alaska further aligns with fellow oneworld members. Will Mileage Plan go revenue-based? Will Alaska rescind partnerships with independent airlines such as Emirates or Hainan? Will Alaska align earning and redemption charts across all partners? Given the current state of the airline industry, it's anyone's guess. But just put these questions aside for now, and consider that post-COVID you might just soak in a luxurious cabana while sipping Champagne at a Cathay Pacific First Class Lounges in Hong Kong, courtesy of your Alaska MVP Gold status. Somehow these long cross-country flights were worth it after all.