In a departure from its long-standing strategy, Alaska Airlines joined the oneworld alliance late March. On the heels of a smooth and successful integration, the carrier is cementing its collaboration with American Airlines, a fellow oneworld member. Customers will soon see enhanced connection opportunities in Seattle, reciprocal upgrades, and generally more "metal neutrality" to facilitate travel with both airlines regardless of destination.
On the lounge front, Alaska's participation in oneworld unlocks the doors to a global network of 650 lounges. On the other hand, Alaska and American will roughly align the cost of lounge membership, which translates into a price hike for Alaska Lounge members.
Finally, Alaska has reset their plans for a new club at San Francisco airport: the new Alaska Lounge will open in the summer. It will be larger but somewhat more mundane than anticipated.
---
---
Alaska Lounge membership cost is increasing
Alaska Lounge membership has long been a sweet spot. For one of the lowest annual fees in the industry—$450, and just $300 for MVP Gold 75K customers—current Alaska Lounge members enjoy access to seven Alaska Lounges in the US (and soon eight with the airline's upcoming new location in San Francisco), plus access to all American Airlines Admirals Clubs when flying with Alaska or American, as well as the opportunity to visit select Qantas Clubs and six other partner lounges including two United Club lounges.
American's cheapest membership costs $500, or $50 more than Alaska's most expensive membership. At $550, American's discounted membership for AAdvantage Executive Platinum top frequent flyers costs almost twice as much as Alaska's lowest-priced membership.
To benefit from current pricing, you'll want to purchase an Alaska Lounge membership in the next few months. As of October 2021, Alaska will introduce two pricing tiers:
The new Alaska Lounge Plus membership will offer the same perks as the current membership, including access to American Airlines clubs and all partner lounges. The new plan will cost as much as $600/year for general members (a $150 increase), and $500 for Mileage Plan MVP, MVP Gold, and MVP Gold 75K members (a $200 increase for MVP Gold 75K members.)
The new Alaska Lounge membership will only include access to Alaska's own clubs, and will cost $450 for general members and $350 for MVP, MVP Gold, and MVP Gold 75K members. This represents a substantial loss of benefits, along with a modest cost adjustment depending on status ($50 decrease of MVP members, $50 increase for MVP Gold 75K members.)
Current members (and those who purchase a membership before October) will be grandfathered into the Alaska Lounge Plus plan until their membership is due for renewal.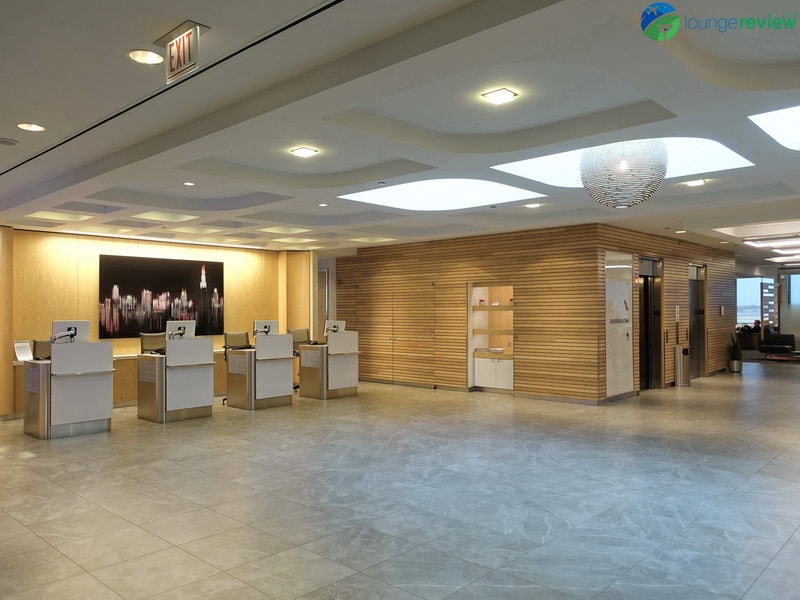 Alaska points out that the basic membership will remain "one of the best values for lounge membership in the industry." That might be the case, if you happen to live near an Alaska hub. But with only seven (soon eight) lounges in the US, at just five (soon six) airports, it's fair to say that the value of an Alaska Lounge membership is somewhat limited.
On the plus side, it's worth noting that Alaska will continue to welcome Alaska Lounge members even when they fly on a competing airline—a perk that American, Alaska, and Delta all discontinued in recent years—and that the airline will continue to bundle lounge access with revenue and award First Class fares (excluding upgrades), unlike competitors.
Frequent flyers looking for a bargain on Alaska Lounge access may want to consider Priority Pass. The popular program unlocks the door to Alaska Lounges and 1,300 airport clubs worldwide. However, it's unclear if Alaska will continue to participate in Priority Pass post-pandemic. The airline also has a tendency to place Priority Pass members on a waitlist at peak times.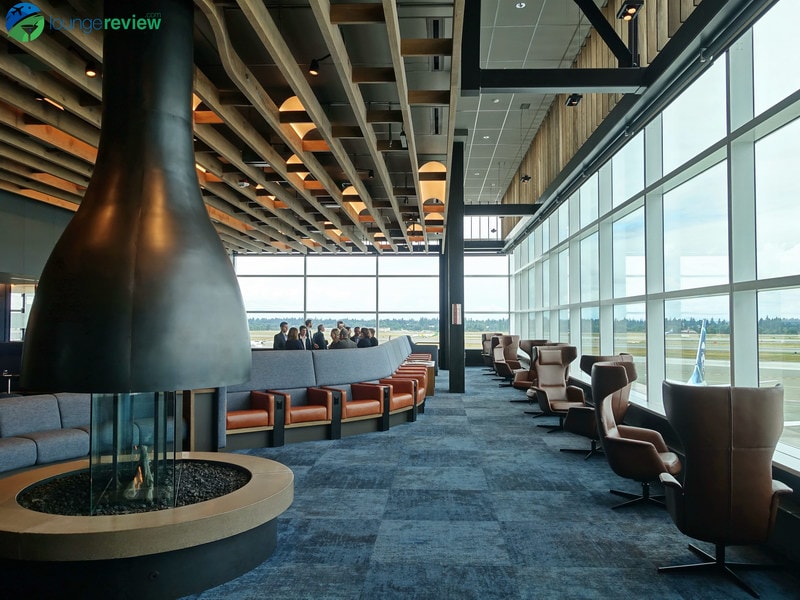 ---
Alaska Lounge San Francisco to open summer 2021
It's a new departure for the much-awaited Alaska Lounge at San Francisco airport. Today, Alaska Airlines unveiled new plans, along with an opening date.
The Alaska Lounge SFO will open this summer and will span over 10,000 square feet, making it the second largest location behind Alaska's flagship club at Seattle-Tacoma airport's North Satellite. It will be located in Terminal 2, boarding area D, near the retail area, in the footprint of the former American Airlines Admirals Club which closed down in March 2020.
The renderings that Alaska shared leave us uninspired. The space looks fresh and functional but lacks genuine character or appeal. The club looks like a cheap and hasty remodel—Alaska has left the ceiling and portions of the flooring untouched—and the color palette is bland and monotone.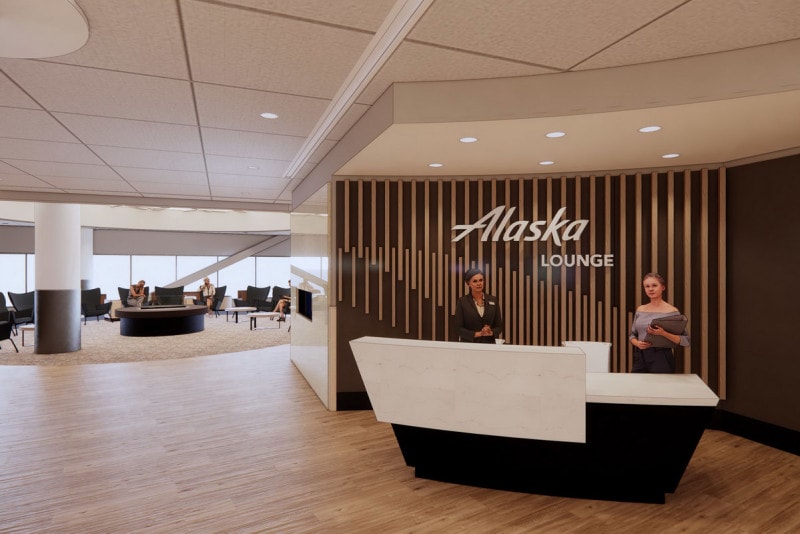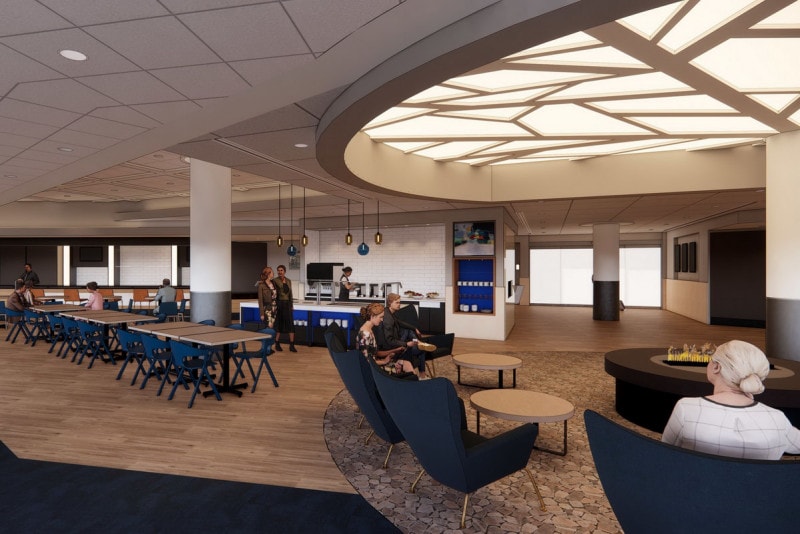 As a comparison point, here's what the club looked like under American Airline's management, up until it closed a year ago at the onset of the pandemic. The space was hardly a beacon of modernity, but the artificial trees and European cobblestone plaza were a standout.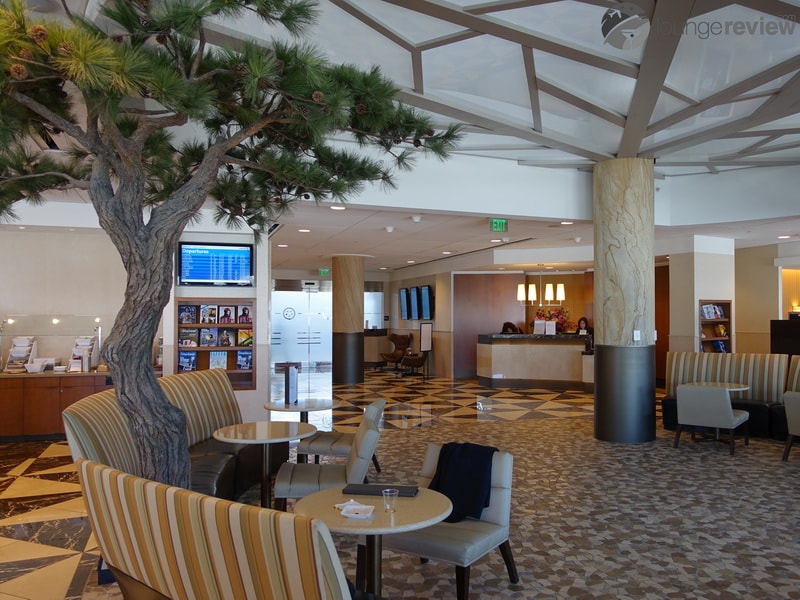 In terms of amenities, expect a variety of snacks, soups, and finger food. Alaska's signature pancake machine will be whipping out fresh and hot pancakes at the touch of a button. The bar will be staffed by trained baristas, and feature complimentary local beers and wines, and a variety of spirits.
It's expected that that Alaska will eliminate the former Admirals Club's shower suites.
The location and design mark a departure from Alaska's original plans. The airline was supposed to acquire a new (but slightly smaller) space with expansive views on the top floor of the terminal. The sole rendering that Alaska shared of the original plan highlighted floor-to-ceiling windows overlooking the tarmac. Ultimately, the best spots for views will remain the extravagant Delta Sky Club in Terminal 2 and the United Polaris Lounge at International Terminal G.
Alaska Lounge members used to be able to visit the elegant Cathay Pacific Lounge at International Terminal A. That's still technically the case, except that the club is currently closed because of COVID, and the location in Terminal A is impractical anyhow (Alaska used to operate from Terminal A.) But the Cathay Pacific Lounge boasts a bespoke design and wide array of amenities including showers and a noodle bar, none of which will be available at the Alaska Lounge.
On the plus side, the Cathay Pacific Lounge was off-limits to Alaska First Class passengers, unlike the upcoming Alaska Lounge.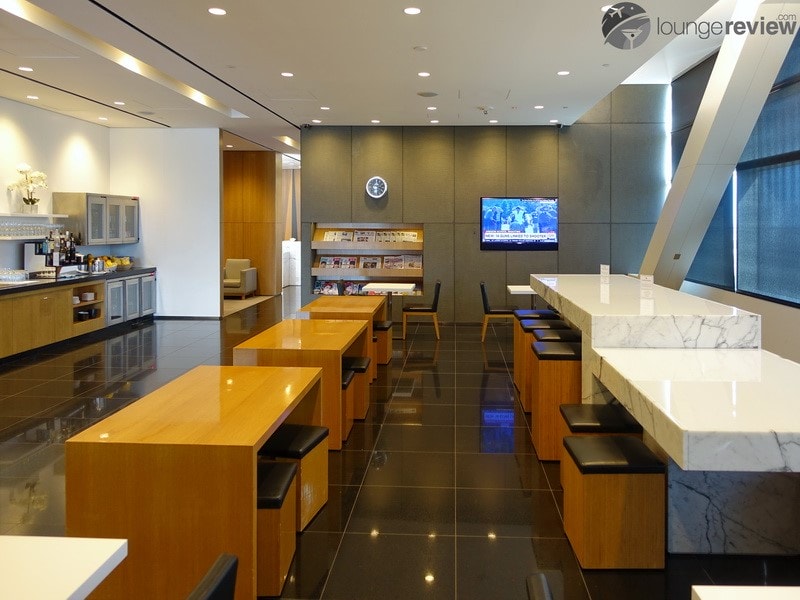 ---
Bottom line
An Alaska Lounge membership is about to get substantially more expensive—at least, if you want to continue to access partner lounges including Admirals Club and Qantas Clubs.
As of October 2021, Alaska Airlines will introduce two membership tiers: the base membership will cost roughly the same as the current membership, but will only include access to Alaska Lounges. The new Plus membership will retain access to partner lounges, but at a $200 premium. Current members, as well as those who purchase before October, will be grandfathered into the Plus tier, until their membership is due for renewal.
Today, Alaska also announced that the new Alaska Lounge at San Francisco airport will open in the summer. The club will be situated in Terminal 2, in the footprint of the former Admirals Club, and will be staffed with trained baristas. However, the design and amenities are relatively unimpressive overall, especially considering that Alaska was originally eyeing a more premium space on the top floor of the terminal, and that Alaska Lounge members used to be able to visit the superior Cathay Pacific Lounge.