Travelers are flocking back to the skies, and Delta is ready to welcome them. Without fanfare, the airline has re-activated virtually every Sky Club network-wide. Two weeks ago, the second largest US carrier replaced the list of open lounges at delta.com with a simple message: "All of Delta's Clubs will be reopened by the end of June."
We could nitpick and point out that the Sky Club at New York JFK airport Terminal 2 and Seattle-Tacoma airport Satellite S are still closed as of early July. But the SkyTeam member has nevertheless achieved a major milestone: Delta is the first US airline to resume lounge operations at every airport, far ahead of the competition. When the secondary locations at JFK and SEA re-open, presumably in the next few weeks, customers will once again have access to all Sky Clubs.
And best of all, Delta is re-introducing hot food on the ground, launching new lounges at Fort Lauderdale, Los Angeles, Anchorage, and Tokyo Haneda airports.
---
In this post:
---
Delta has resumed lounge operations network-wide
Delta Sky Club members, Delta One passengers, SkyTeam Elite Plus members traveling internationally, and Delta SkyMiles Reserve American Express Credit Card holders can once again visit Sky Club lounges wherever their travels might take them.
The clubs still operate with many COVID safety precautions, which include an enhanced cleaning protocol, hand sanitizer dispensers, and Plexiglass shields in customer service areas. Additionally, customers are required by federal law to were a mask except when actively eating or drinking. However, social distancing measures have been relaxed wherever possible to accommodate increase demand, while following local occupancy guidelines.
Re-opened clubs typically function on a pre-COVID schedule, with few locations having restricted hours. Find out about Delta Sky Club opening hours and amenities for your upcoming travels.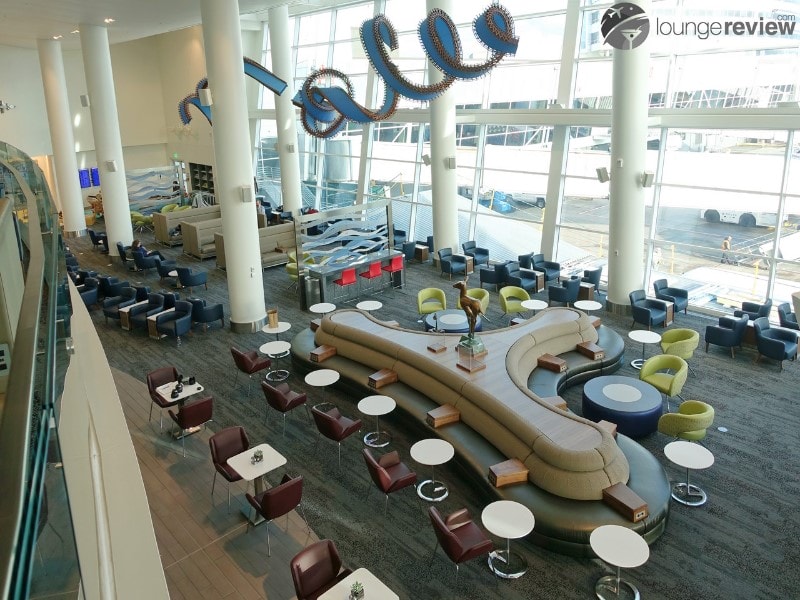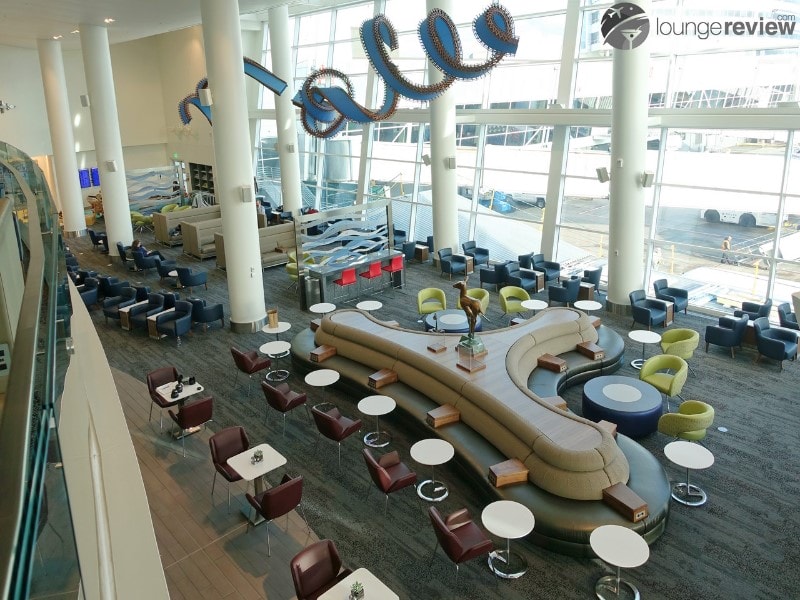 Delta is re-introducing hot food at Sky Club lounges
During the COVID-19 pandemic, Delta phased out hot food in favor of grab & go-style offerings. The airline is currently re-introducing hot food system-wide, starting at the new lounge at Fort Lauderdale, FL. Delta's hub locations (Atlanta, Detroit, Los Angeles, Minneapolis/St. Paul, New York, Salt Lake City, and Seattle) will be the first to receive the expanded offering this summer.
The full premium bar service remained available throughout the pandemic and continues to be offered to guests. Beverages are served in glassware sanitized with high-temperature industrial dishwashers.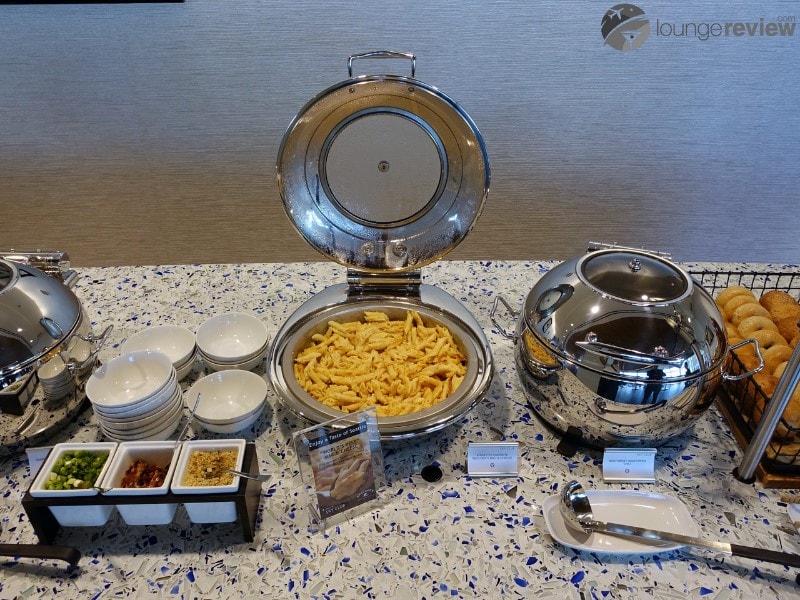 A new Delta Sky Club welcomes travelers at Ft. Lauderdale airport
Just a couple weeks old, the Delta Sky Club at Fort Lauderdale-Hollywood International Airport Terminal 2 is the first Delta lounge to open in the COVID era. Located near gates D2-D3, the new club represents a substantial upgrade over Delta's legacy lounge, which was tucked in near the Gate Information Center.
Situated on the mezzanine level, the Sky Club at Fort Lauderdale airport (FLL) boasts 20-foot windows overlooking the airport terminal, and a vibrant décor with curated art works, dramatic light fixtures, and luxurious finishes. The thoughtful seating arrangement caters to both business and leisure travelers with co-working tables, sofas, and traditional seats, all with power and USB outlets at arm's length.
The complimentary hot buffet features a selection of comfort foods, healthy fare, and regional specialties. There are also snacks, soups, salads, and sandwiches for travelers in a rush.
Unsurprisingly, the new club wasn't outfitted with showers as it serves primarily a leisure origin and destination market.
Delta takes over the Virgin Atlantic Clubhouse at LAX
Delta is pouring $1.9B into the modernization and remodeling of Terminals 2 and 3 at Los Angeles airport. The new "Sky Way at LAX" will connect the two terminals, add new dining and shopping options, and introduce a new, central Sky Club.
While the new lounge is slated to open later in 2021, crowds have been swelling at the Sky Club in Terminal 2. In response, Delta has taken over the Virgin Atlantic Clubhouse—which is situated immediately opposite the main lounge—and converted the space into an overflow Sky Club.
Virgin's swanky and trendy design has made way for Delta's more monochrome and corporate décor, though the hasty remodel left some features of the former Clubhouse intact: sharp eyes will notice that the curved walls and ceiling lights have remained unchanged. And the expansive tarmac views, stretching as far as Terminal 1, continue to delight.
The club features power outlets at every seat, snacks, and Wi-Fi.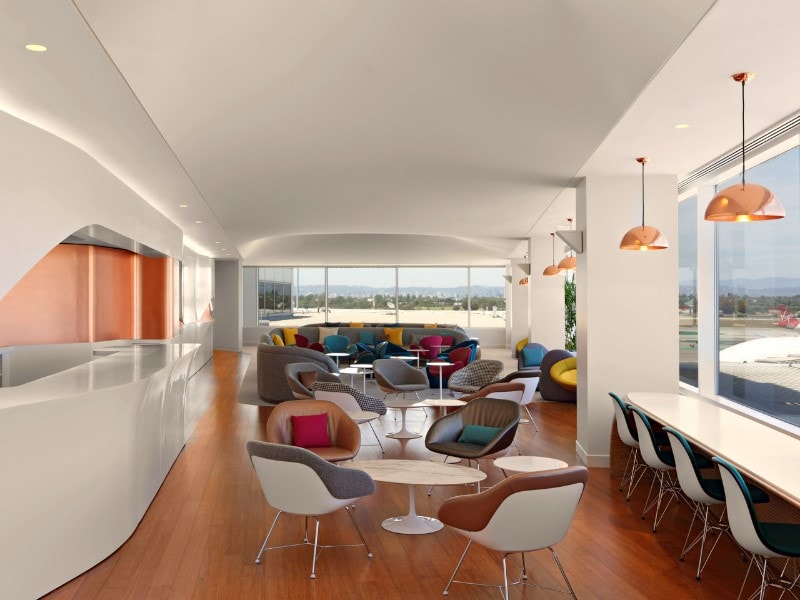 Delta opens a pop-up club at Anchorage airport
In a surprise (and delight) move—but perhaps also a hint that the battle for Alaska is heating up—Delta has quietly unveiled a temporary, "pop-up" Sky Club at Anchorage airport.
The temporary Sky Club lounge at Anchorage airport is located by the junction between Concourses B and C, on the mezzanine level near the observation deck. Situated in a bar and exhibition space, the club features comfortable seating in a quiet environment, a selection of packaged snacks, as well as complimentary and premium drinks.
The pop-up Sky Club at Anchorage airport welcomes all Sky Club-eligible guests and is open between 4:45 AM and 12:45 AM. The facility is expected to remain available throughout the summer, though Delta has not confirmed the details or possible plans for a permanent lounge. Delta premium customers normally have access to the Alaska Lounge, the only (permanent) lounge at Anchorage airport.
The Delta Sky Club at Tokyo Haneda airport opens this summer
Originally planned for March 2020, the new Delta Sky Club at Tokyo Haneda airport is now on track to open this summer, after a one-year pandemic-induced hiatus.
Delta has shifted all traffic from Tokyo's Narita airport (NRT) to the more convenient Haneda airport (HND) and permanently closed its venerable club at Narita.
The new Sky Club lounge at Tokyo Haneda airport was built in in the footprint of the former TIAT Lounge Annex, near the Delta gates, and will spread over 9,000 square feet.
The club is slated to feature a custom design with local touches, and amenities including shower suites, a rotating selection of Japanese dishes, and a noodle bar.
American and United are lagging behind
Delta is significantly ahead of it competitors when it comes to lounge re-openings.
American Airlines has re-opened the majority of Admirals Clubs, but 13 domestic and foreign locations are still closed (including at Chicago O'Hare, Honolulu, Los Angeles, Phoenix, St. Louis, and London Heathrow). The airline's Flagship Lounges for international premium passengers also remain shuttered, though American has informally floated a September re-opening timeframe. American's Arrivals Lounge at London Heathrow also remains closed due to local regulations.
United ranks at the bottom of the chart. The airline is re-activating lounges at a glacial pace, with an initial focus on hub airports. Virtually all non-hub United Club locations remain unavailable at this time.
Back in May, Alexander Dorow, Managing Director, Lounges, Premium Services and Hospitality, shared his re-opening plan with loungereview.com, but did not express any urgency. In Dorow's words, the carrier has been "conservative" and "there's a lot of background work with our service providers and our staffing and training departments that needs to happen strategically and methodically." He may have a point—Delta's aggressive re-opening timeline hasn't been without hiccups: the airline has struggled to meet staffing demands and reached out to salaried and management employees to volunteer extra hours at their local airport in order to keep lounges tidy.
That being said, the public is flying again and premium customers expect the services that they pay for. United appears to be finally responding: the United Club at Austin airport, which was not on Dorow's roadmap, sprung open its doors a few days ago. And while United still hasn't announced a timeline for Polaris business class lounges, it is likely that the airline will try to meet or beat American.
Bottom line
After abruptly shuttering most lounges in March 2020, Delta has now re-opened virtually every Sky Club system-wide. The carrier is also re-introducing hot food on the ground, and resuming the construction and opening of new lounges, with a brand new club at Ft. Lauderdale airport, and soon a new lounge at Tokyo Haneda.
Delta's timely re-opening of airport lounges puts the airline in a position of strength compared to its two most formidable competitors in the US: American has yet to re-open 13 lounges, while United has only 4 non-hub lounges in operation.
However, unlike American and United, Delta does not currently have a premium lounge product. When re-opened, American Flagship Lounges and United Polaris Lounges will provide an elevated level of service that Delta's Sky Clubs can't match—but we have yet to see an official timeline.