For Capital One cardholders, there's some bad news – the planned Capital One Lounges at both Washington D.C. Dulles and Denver airports have been delayed into 2023.
---
Capital One Lounges at IAD and DEN delayed
While Capital One hasn't provided a reason for the delayed openings beyond mentioning construction, the lounges in Washington D.C. and Denver have been pushed to open into 2023. Capital One has not specified whether this means early 2023 or later in the year, though the setback is frustrating to those who may have acquired the card based upon lounge access.
Currently, the only Capital One Lounge that is open is the one at Dallas / Fort Worth International Airport (DFW).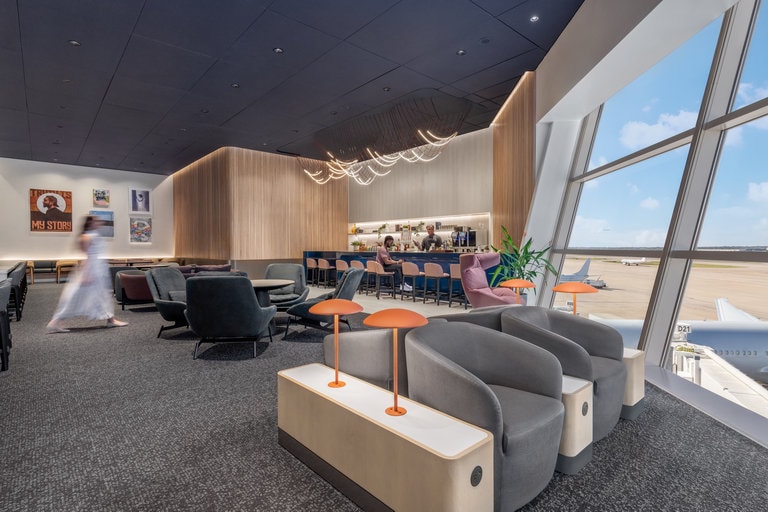 Location of upcoming Capital One Lounges
The Washington Dulles (IAD) Capital One Lounge will be located directly after TSA PreCheck in the Main Terminal. Once you go through security, the lounge will be before you get onto the various trains leading out to Terminals A, B, and C. Because this lounge is located in the Main Terminal, you'll need to leave plenty of time before your flight to enter.
The Capital One Lounge at Denver airport (DEN) will be located in Terminal A, easily accessible to United Airlines and Star Alliance passengers, but also accessible to the entire airport and all departing airlines.
Bottom Line
Like most construction projects this year, there are significant delays thanks to a whole host of reasons, and unfortunately the opening of both the Washington Dulles and Denver Capital One Lounges have been impacted. You won't be able to visit these spaces until 2023, however you can visit any Priority Pass lounge in the meantime and search for lounge eligibility using our Lounge Wizard.