At the start of the COVID-19 pandemic, American Airlines, like pretty much all airlines worldwide, shuttered a majority of its lounge network, especially those lounges located outside the US. Now, American's last Admirals Club to close due to the COVID-19 pandemic has re-opened. The Admirals Club in London Heathrow's Terminal 3 is open for business, though the first class section of this lounge will remain closed.
---
The Admirals Club at London Heathrow airport is now open
The Admirals Club at London Heathrow Terminal 3 is located just below the Virgin Atlantic Clubhouse. The lounge is open from 5:30 a.m. to 7:00 p.m., available for use by passengers for all American Airlines operated flights.
Inside you'll find a fully staffed bar, a limited food spread, Wi-Fi, and showers available on a first come, first served basis. Even though the Admirals Club has been closed for the past 2 years, agent assistance has been available at the front desk and this same service will remain with the newly re-opened lounge.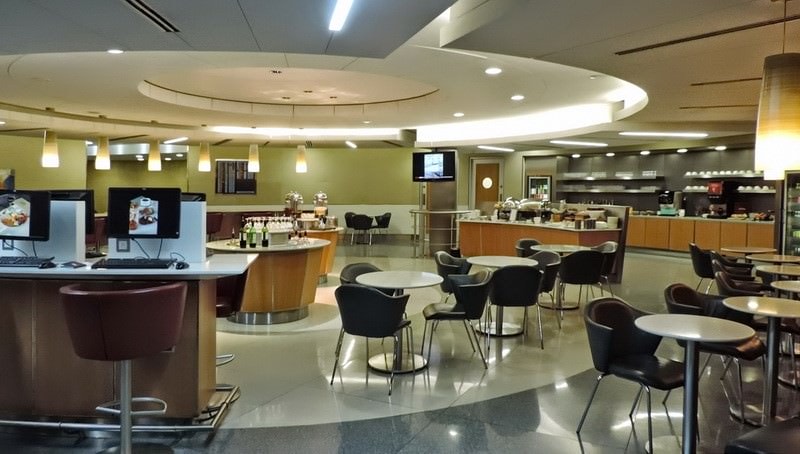 American Airlines International First Class Lounge London Heathrow To Remain Closed
The Admirals Club in London is unique in that it has a separate First Class lounge within the main Admirals Club, different than Flagship Lounges or Flagship First Dining you'll find at major hubs. This first class section featured upgraded food and alcohol, more servers, and a quiet atmosphere to relax, though certainly did not live up to the first class lounges offered by fellow oneworld airlines. This first class section will remain closed, and only the Admirals Club will be open for service.
Bottom Line
American has finally opened up its last Admirals Club that was closed due to the worldwide COVID-19 pandemic, a sign the airline has, for the most part, come back to normal.
London is an incredibly important city for American, and you'll find flights there to every American hub as well as even some secondary cities like Raleigh. The Admirals Club will offer a premium experience for eligible passengers and it's great to see the space finally come back to life.