The basics






Food:
Complimentary snacks
Complimentary cold buffet
Complimentary soups
Complimentary finger food
Drinks:
Complimentary soft drinks
Complimentary house wine and beer
Complimentary liquor
Overview
The Plaza Premium Domestic Lounge at Istanbul Sabiha Gökçen International airport is the only club located in the Domestic Terminal. (Turkish Airlines operates a lounge in the separate VIP Terminal.) The entrance is located next to gate 205.
The club welcomes all passengers, regardless of airline or class of service, for a fee, as well as members of select programs including Diners Club, and DragonPass.
Note: The Plaza Premium Lounge was formerly known as the ISG Domestic CIP Lounge. The club was received a minor facelift in in June 2021 and the furniture was refreshed. Our review predates Plaza Premium's takeover, but the space and amenities remain substantially the same.
Plaza Premium Lounge SAW design
The Plaza Premium Domestic at Istanbul Sabiha Gökçen International airport occupies a fresh and swanky new space with prime views and a small outdoor terrace.
The unassuming reception area offers few hints as to what lies at the end of the modest hallway, behind a bamboo wall. Patrons are greeted by a wide open space bathed in daylight with cathedral ceilings, three panoramic window walls, and sweeping views over the tarmac, and the city and hills in the distance.
The vibrant and dynamic décor is resolutely modern, yet warm and cozy. Smooth shapes and curves counter-balance dominant white tones and clean lines. Colorful furniture adds a joyful note, and at dusk, glistening holiday lights sprinkle a touch of serenity to the ensemble.
A large communal table delineates two areas within the open space. On the left side when entering is a dining zone with convivial round tables for four and booth seating by the window. On the right side is a relaxation area furnished with pairs of seats around coffee tables, and appealing curved sofas (which tend to be popular at nights–the lounge is opened 24 hours a day.)
Along the front window is more intimate seating for couples, with indoor trees between seats for an added touch of privacy.
Power outlets are built into the central work table and the booths in the dining area, but otherwise lacking; an unfortunate oversight for a brand new lounge.
The club is kept at a cool temperature, in defiance of the local fashion, but to the delight of most westerners.
Plaza Premium Lounge SAW amenities
The Plaza Premium Domestic at Istanbul Sabiha Gökçen International airport features a substantial food and beverage selection. The buffet spread includes soup, individual pre-plated protein salads, warm nuts, a salad bar, sandwiches, pastries, and a variety of tasty small desserts. The food is not especially gourmet, but the selection is varied and generous.
Drinks include Turkish coffee, Starbucks espresso, soda and bottled water, as well as wine.
Complimentary Wi-Fi access is available, though logging in requires a code obtained at the reception desk. Coupons are valid for up to two hours only and are tied to passengers' identities per Turkish law, so using a VPN may be wise.
The bathroom facilities are an unfortunate lowlight with only one stall for each gender, and poor maintenance standards.
Smokers benefit from a small open-air terrace furnished with cocktail tables, though unfortunately views of the tarmac are obstructed.
Other amenities include a business corner with a computer and a printer, as well as a selection of newspapers and magazines.
Plaza Premium Lounge SAW bottom line
The Plaza Premium Domestic at Istanbul Sabiha Gökçen International airport is a bright, airy, and comfortable lounge with a substantial snack and beverage selection and a few extras such as tarmac views and an open-air smoking room.
While not as prestigious as Turkish Airlines' VIP Terminal and CIP Lounge, the Plaza Premium Domestic is conveniently located close to the gates, and offers superior catering.
The pluses
The atmospheric space and expansive views.
The food and beverage selection.
The minuses
The Wi-Fi access protocol.
COVID-19
Plaza Premium Lounge is open and operating with several special measures and protocols to keep you safe.
Enhanced cleaning protocol
All commonly touched surfaces are sanitized frequently.
Temperature checks
Body temperature checks are offered at selected locations, with guest's permission.
Hand sanitizer available
Hand sanitizer dispensers are available.
Social distancing
Lounge is operating at limited capacity.
Blocked or removed seats to allow for social distancing.
Face coverings required
All customers are required to wear a face mask except when eating and drinking.
Modified catering
Limited food service.
Individually pre-portioned food items will be prepared at self-serve food counters.
Some amenities are currently unavailable
Reading materials are currently unavailable.
Access rules
Plaza Premium Lounge at Istanbul - Sabiha Gökçen International (SAW) welcomes:
Pay-in customers: relax at the lounge no matter what airline you're flying. Purchase access now and save time and money.
Select premium customers and elite members departing on an airline served by this lounge (see Airlines tab).
Cards accepted



Comments
Photos
BOOK
Buy a pass and relax at Plaza Premium Lounge at Istanbul - Sabiha Gökçen International (SAW), no matter which airline you're flying. We offer instant secure online bookings in partnership with Plaza Premium.
Book ahead. Guarantee your spot, and save time and money.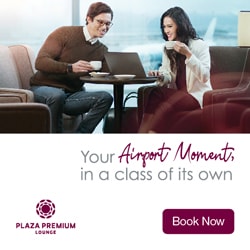 Go to Plaza Premium to complete your booking.