The basics






Food:
Complimentary snacks
Food for sale
Drinks:
Complimentary soft drinks
Premium drinks for sale
Overview
The Library Lounge is situated within Beijing Daxing airport's Aerotel property, a massive in-terminal 215-room hotel. The hotel and lounge are located outside security near the domestic checkin area, and a 10-minute walk from the international check-in hall.
The hotel lounge features comfortable seating, complimentary meals, and soft drinks. The club is open to all passengers on a pay-in basis. American Express Platinum and Centurion card holders are welcome on a complimentary basis. Additional services are available for a fee, including a-la-carte meals, showers, premium alcoholic beverages, access to the game room, and private bedrooms.
Description courtesy of Plaza Premium:
Located on the 1st floor of the hotel, the 192-seat Library Lounge is made up of both the lobby lounge and the dining areas, offering an array of dining delights from Chinese, Western to Vegetarian food selections as well as signature local flavour in the form of set meals, à la carte menu, and a buffet during selected meal periods. The beverage menu includes a comprehensive selection of tea and beverages from wine, spirits, cocktails, beer, juices and non-alcoholic drinks.
COVID-19
Aerotel Library Lounge is open and operating with several special measures and protocols to keep you safe.
Enhanced cleaning protocol
All commonly touched surfaces are sanitized frequently.
Temperature checks
Body temperature checks are offered at selected locations, with guest's permission.
Hand sanitizer available
Hand sanitizer dispensers are available.
Social distancing
Lounge is operating at limited capacity.
Blocked or removed seats to allow for social distancing.
Face coverings required
All customers are required to wear a face mask except when eating and drinking.
Modified catering
Limited food service.
Individually pre-portioned food items will be prepared at self-serve food counters.
Some amenities are currently unavailable
Reading materials are currently unavailable.
Access rules
Aerotel Library Lounge at Beijing - Daxing (PKX) welcomes:
Pay-in customers: relax at the lounge no matter what airline you're flying. Purchase access now and save time and money.
Select premium customers and elite members departing on an airline served by this lounge (see Airlines tab).
Cards accepted



Comments
Photos
BOOK
Buy a pass and relax at Aerotel Library Lounge at Beijing - Daxing (PKX), no matter which airline you're flying. We offer instant secure online bookings in partnership with Plaza Premium.
Book ahead. Guarantee your spot, and save time and money.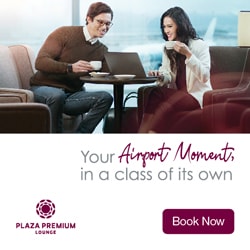 Go to Plaza Premium to complete your booking.