The basics












Drinks:
Complimentary soft drinks
Overview
The
Plaza Premium Lounge
at Taipei Taoyuan Airport Terminal 1, Zone D opened in February 2016.
The lounge welcomes all travelers, regardless of airline and class of service, for a fee. The club features comfortable seating, private workspaces, and a selection of food and beverages.
COVID-19
Plaza Premium Lounge is open and operating with several special measures and protocols to keep you safe.
Enhanced cleaning protocol
All commonly touched surfaces are sanitized frequently.
Temperature checks
Body temperature checks are offered at selected locations, with guest's permission.
Hand sanitizer available
Hand sanitizer dispensers are available.
Social distancing
Lounge is operating at limited capacity.
Blocked or removed seats to allow for social distancing.
Face coverings required
All customers are required to wear a face mask except when eating and drinking.
Modified catering
Limited food service.
Individually pre-portioned food items will be prepared at self-serve food counters.
Some amenities are currently unavailable
Showers are currently unavailable.
Reading materials are currently unavailable.
Access rules
Plaza Premium Lounge at Taipei - Taoyuan International (TPE) welcomes:
Pay-in customers: relax at the lounge no matter what airline you're flying. Purchase access now and save time and money.
Select premium customers and elite members departing on an airline served by this lounge (see airlines served).
Cards accepted


Comments
Photos
BOOK
Buy a pass and relax at Plaza Premium Lounge at Taipei - Taoyuan International (TPE), no matter which airline you're flying. We offer instant secure online bookings in partnership with Plaza Premium.
Book ahead. Guarantee your spot, and save time and money.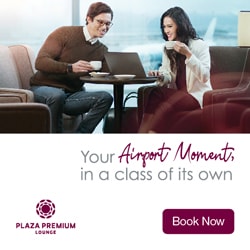 Go to Plaza Premium to complete your booking.