The basics






Food:
Complimentary snacks
Complimentary finger food
Drinks:
Complimentary soft drinks
Complimentary house wine and beer
Complimentary liquor
Overview
The Plaza Premium Lounge at Vancouver Airport Domestic Departures near gate C29 is a small coffee shop outpost intended for short stays. Plaza Premium also operates a larger, more traditional lounge near gate B15.
The Plaza Premium lounge welcomes WestJet business class passengers, as well as American Express Platinum and Centurion card holders.
The lounge is only accessible by passengers departing from Piers B and C to domestic destinations. Plaza Premium offers separate international and transborder (US departures) lounges.
Plaza Premium Lounge YVR design
The Plaza Premium Lounge at Vancouver Airport Domestic Departures near gate C29 sheds the traditional airport lounge design in favor of an upper-scale café concept. The club is easy to miss—it looks like any other concession or coffee shop, and is situated in the open concourse area, immediately above the security checkpoint.
The Café concept is definitely en vogue (with similar incarnations by Lufthansa at Munich airport and Air Canada in Toronto), but Plaza Premium has trimmed it down to the essentials: there is hardly any separation from the lounge and the public concourse, and the club lacks all traditional lounge amenities such as a bathroom or business center.
The lounge sports a seating area for just 36 guests with a variety of dining tables and traditional lounge seats. The space is elegantly designed and furnished, with hardwood floors, granite tables, and plush seats outfitted with side consoles and power outlets, but it is compact, and offers no privacy or separation from the noise of the concourse.
Patrons can enjoy views of the tarmac in the distance during their short stay: in an effort to mitigate crowding, Plaza Premium limits visits to two hours.
Plaza Premium Lounge YVR amenities
The café-like Plaza Premium Lounge at Vancouver Airport Domestic Departures near gate C29 features a full-service bar and coffee shop. Guests can choose between an assortment of handcrafted espresso drinks, draft beer, snacks, pastries, and sandwiches.
Fast Wi-Fi is available, though there are no designated work spaces. No other amenities are available. Public bathrooms are located in the immediate vicinity of the lounge.
Plaza Premium Lounge YVR bottom line
The Plaza Premium Lounge at Vancouver Airport Domestic Departures near gate C29 is not a typical airport lounge, but a small coffee shop within the concourse area. Plaza Premium's branding is deceiving: the C29 is not a true lounge, and lacks traditional amenities such as a business center, private seating, or even restrooms.
The club is essentially an open touch-down space offering handcrafted espresso drinks and an assortment of sandwiches and nibbles. If time is of the essence, the Plaza Premium Lounge near gate C29 is a convenient place to grab a coffee and check email. But for a more traditional lounge experience, head over to the larger Plaza Premium lounge near gate B15.
The pluses
The convenient central location.
The barista service.
The minuses
The noise and lack of privacy.
The limited seating.
The absence of a restroom.
COVID-19
Plaza Premium Lounge is open and operating with several special measures and protocols to keep you safe.
Enhanced cleaning protocol
All commonly touched surfaces are sanitized frequently.
Temperature checks
Body temperature checks are offered at selected locations, with guest's permission.
Hand sanitizer available
Hand sanitizer dispensers are available.
Social distancing
Lounge is operating at limited capacity.
Blocked or removed seats to allow for social distancing.
Face coverings required
All customers are required to wear a face mask except when eating and drinking.
Modified catering
Limited food service.
Individually pre-portioned food items will be prepared at self-serve food counters.
Some amenities are currently unavailable
Reading materials are currently unavailable.
Airlines
You may have access to Plaza Premium Lounge as a premium customer of one of the following airlines, or as an elite member of their frequent flyer program. Check the Access rules tab for more details.
Air North (4N)
Sunwing Airlines (WG)
WestJet (WS)
Access rules
Plaza Premium Lounge at Vancouver, BC (YVR) welcomes:
Pay-in customers: relax at the lounge no matter what airline you're flying. Purchase access now and save time and money.
Select premium customers and elite members departing on an airline served by this lounge (see Airlines tab).
Cards accepted



Comments
Photos
BOOK
Buy a pass and relax at Plaza Premium Lounge at Vancouver, BC (YVR), no matter which airline you're flying. We offer instant secure online bookings in partnership with Plaza Premium.
Book ahead. Guarantee your spot, and save time and money.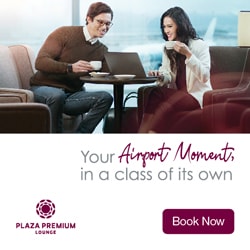 Go to Plaza Premium to complete your booking.