As the COVID-19 pandemic continues to take a toll on the airline industry, air carriers are struggle to adapt and respond. Most airlines closed their lounges on temporary basis early March when air traffic came to a screeching halt. Seven months later, airport clubs are slowly re-opening around the globe, but some won't make the cut.
Lufthansa is the first major carrier to make a drastic move on this front. Earlier this year, the Star Alliance member quietly eliminated access to all contract lounges. This week, the German flag carrier announced the permanent closure of 12 lounges worldwide, including 10 in Germany.
---
In this post:
---
Lufthansa permanently closes 10 airport lounges in Germany and 2 lounges in India
In Germany, the Lufthansa lounges at Bremen, Cologne/Bonn, Dresden, Leipzig/Halle and Nuremberg airports, which have been closed since March, will not re-open. In addition, Lufthansa has also permanently shuttered its lounge facilities at New Delhi airport in India.
Lufthansa used to operate two lounges at each location: a "Business Lounge" for Business Class passengers and Miles&More Frequent Traveller customers, as well as a "Senator Lounge" for Senator-level guests, Star Alliance Gold members, and passengers connecting to/from First Class. In lieu of consolidating operations, which would presumably have yielded some cost savings, the airline has moved to permanently close both Business and Senator Lounges at all six airports. That's a total of 12 lounges that are biting the dust.
What alternative lounge options are available for Lufthansa passengers?
Lufthansa has not made alternative lounge arrangements for passengers departing from the German airports of Bremen, Cologne/Bonn, Dresden, Leipzig/Halle and Nuremberg. Holders of select credit cards and members of access lounge programs such as Priority Pass have limited options.
At Bremen airport, there are currently no available alternatives. The airport's other club, the primeclass Lounge, which normally operates on a pay-in basis, is currently closed and may not re-open.
At Cologne airport, members of the Priority Pass, Lounge Club, LoungeKey, Diners Club and DragonPass programs are welcome to use the Cologne Bonn Airport Lounge, but it is located in Terminal 2, which is physically separated from Lufthansa's Terminal 1, so that's impractical at best.
At Dresden airport, there is no other lounge.
Leipzig Halle airport operates an independent lounge adjacent to the former Lufthansa Lounges, though it's currently reserved for airline-invited guests and off-limits to Priority Pass holders.
At Nuremberg airport, members of Priority Pass, Lounge Club, LoungeKey, and DragonPass may use the Durer lounge, which is located near gate A9, in the vicinity of the former Lufthansa Lounges.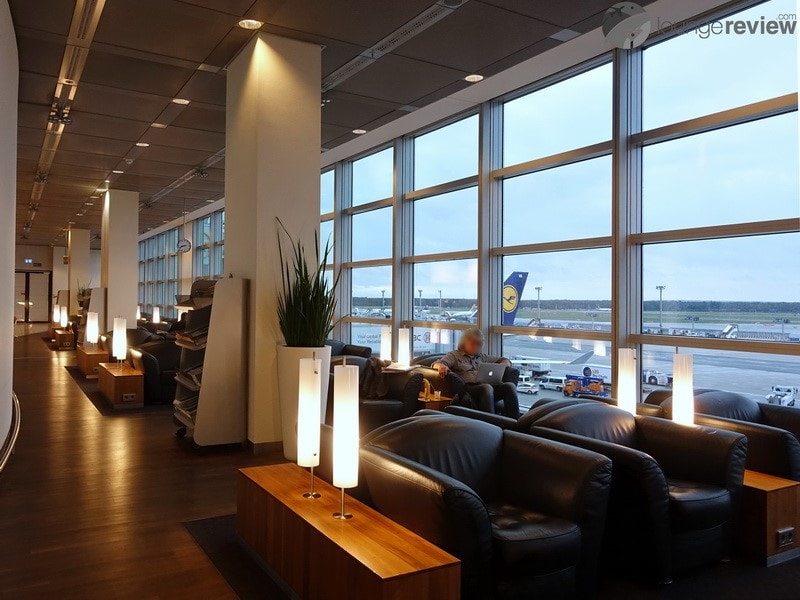 At New Delhi airport, Lufthansa's passengers will be directed to fellow Star Alliance member Air India's Maharaja International Business Class Lounge and First Class Lounge. Air India's facilities are spacious and comfortable, albeit a bit old fashioned.
Priority Pass, Lounge Club, Lounge Key, Diners Club, and DragonPass members can opt to use one of the two Plaza Premium Lounges in Zone A and Zone B, as an alternative.
Overall, the loss of the Lufthansa Lounges at New Delhi airport is bound to have limited impact. Lufthansa passengers may miss the familiarity of the German carrier's facilities, but New Delhi airport has a dynamic lounge scene with several alternatives.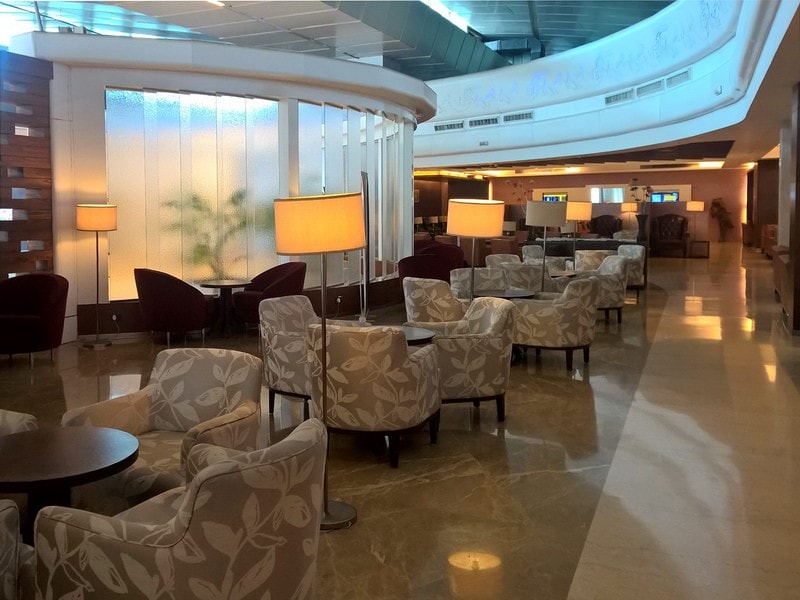 Lufthansa re-introduces contract lounge access in select markets
When COVID-19 took the world by storm, the Lufthansa Group quietly eliminated all contract lounge access worldwide for all Lufthansa, SWISS and Austrian passengers, regardless of booking class and frequent traveler status.
Access to partner lounges (operated by other Star Alliance carriers) has remained available, but customers have found themselves unexpectedly turned away from the many independent or airport-operated lounges that used to fill the gap in Lufthansa and Star Alliance's networks.
The policy change impacts north of 150 lounges, including:
The carrier is fine tuning the policy in select markets. Lufthansa Group elite and premium passengers may now visit the Library Lounge at Nice airport, the ERSTE Premier Lounge at Prague airport, and the Vitosha Aspire Lounge at Sofia airport. While it is step in the right direction, the addition of three lounges does not remotely offset the loss of a worldwide partner network.
Take guesswork out of travel planning. Plug your itinerary into our Lounge Access Wizard or import from TripIt, and we'll tell you what airport lounges are available to you.
Coming up: new lounges at Berlin Brandenburg airport
On a more positive note, passengers traveling from or through Berlin can look forward to new facilities at Brandenburg airport, which will finally open on November 1st, 2020.
Lufthansa's Business and Senator Lounges at BER will span over 1,600 square meters (over 17,000 square feet) and boast panoramic tarmac views with the Berlin skyline in the distance. Guests will enjoy comfortable seating with power outlets at arm's length, a full hot buffet and a wide selection of alcoholic and non-alcoholic drinks.
The venerable Lufthansa Business Lounge and Senator Lounge at Tegel airport, which have received little love over the last few years, will close along with the airport.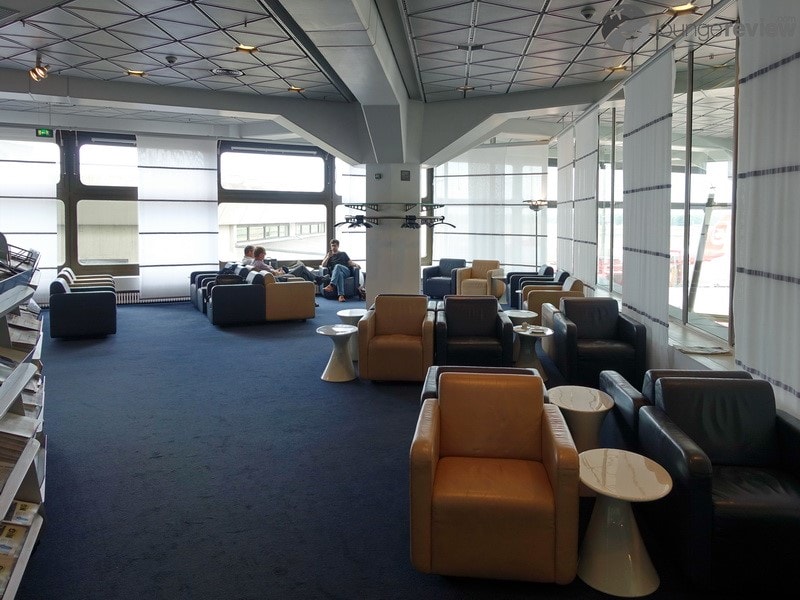 Bottom line
Lufthansa has permanently closed 10 lounges at 5 airports in Germany, as well as the Business and Senator Lounges at New Delhi airport. The clubs have been shuttered since the advent of COVID-19 in march, and will not re-open.
The move builds upon significant other cost-cutting moves including the elimination of partner lounge access worldwide, and affects all elite and premium passengers, including super-premium HON Circle customers.
At New Delhi airport, Lufthansa's customers are welcome to visit the Air India lounges per Star Alliance rules. Throughout Germany, however, no substitutes are available.
Lounge access was one of the key pieces of the value proposition of intra-European business class travel. Unlike US carriers who do not bundle lounge access with premium domestic tickets but offer oversized seats on board, European carriers traditionally offer expansive airport lounges with a substantial food and beverage selection on the ground, and economy-style seating with a middle seat blocked in the air. With catering cuts and the elimination of lounge access throughout Europe, there is little incentive left to purchase business class tickets for short-haul travel on Lufthansa Group's carriers Lufthansa, SWISS and Asutrian, at least from a service standpoint.
For more information about how the pandemic is impacting airport lounges, visit our COVID-19 resource center.