If the name "Plaza Premium Lounge" conjures visions of far-flung third-party airport lounges, or merely free food and a place to sit for Priority Pass members, think again. That was so, well, 2020. Early 2021, the Plaza Premium Group embarked on a journey to build upon its foundation as the world's largest independent lounge operator and grow as a lifestyle brand that will redefine airport hospitality.
Plaza Premium Group aims to expand their footprint to the world's 100 busiest airports. By 2025, the company seeks to almost triple their lounge portfolio, with 500 worldwide lounges and an unparalleled breadth of services ranging from meet-and-greet assistance to in-terminal hotels. At the core of the strategy are partnerships, technology, and innovation.
The group means business. Since the inception of their new roadmap early 2021, Plaza Premium has been shaking up a still mostly-dormant travel industry with a stream of announcements and new partnerships. The company is also communicating directly with consumers with a far-reaching advertising campaign starting this month.
Special offer: Receive 5% off Plaza Premium Lounge passes with promo code: LR5.
---
In this post:
---
The Plaza Premium Group looks beyond COVID
While the travel industry is still reeling from the pandemic, the Plaza Premium Group is looking to adapt to a new world. Leisure travelers are taking the skies again, and many are willing to treat themselves and spend money on a few extras after a year at home. Business travel may still slow, and some companies have tightened up their budget, but travelers are keen on retaining some of the perks they've grown accustomed to, such as airport lounge access. The financial industry is fighting to attract and retain top spenders and lavish premium customers with perks. Younger travelers with an appetite for technology are flocking to trendy destinations.
Plaza Premium wants in on the action. The group wants to be in your phone, on your mind, and at your service around the world.
To grow from a strong but concentrated portfolio of 180 pay-in lounges primarily in Asia and Europe to a worldwide powerhouse covering the world's 100 busiest airports, Plaza Premium is reaching out to major players and forming strategic partnerships. Targets include airlines, financial institutions, airports, and corporate travel providers—but also other lounge operators that were previously seen as competitors.
The concept is simple: improve distribution, supply, and visibility; pool resources and consolidate branding, while giving consumers an elegant and modern app and booking interface that also gathers insights on their travel habits.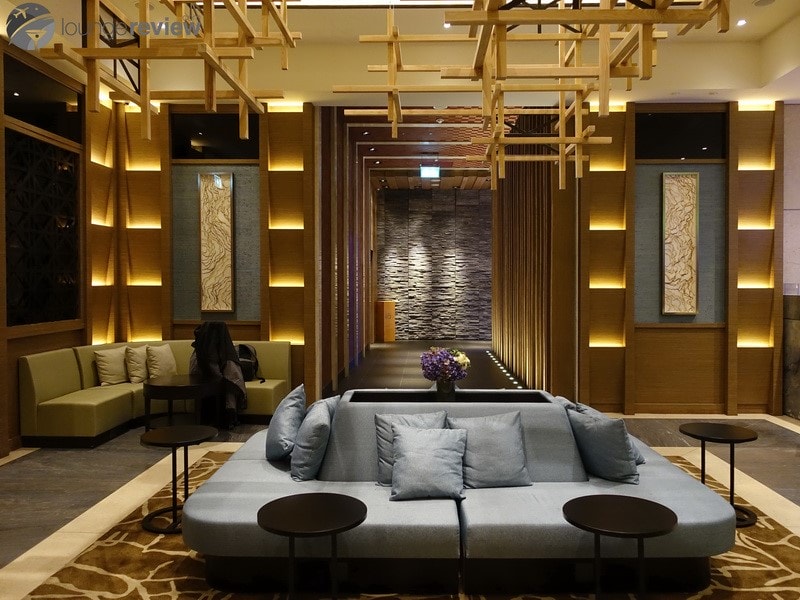 Plaza Premium strikes partnerships with former competitors
In a remarkable move, Plaza Premium has announced partnerships with several other independent lounge operators that were previously considered as competitors. This allows Plaza Premium Group to market and sell access to an expanded portfolio while consumers enjoy a more streamlined offering in a fragmented independent lounge market.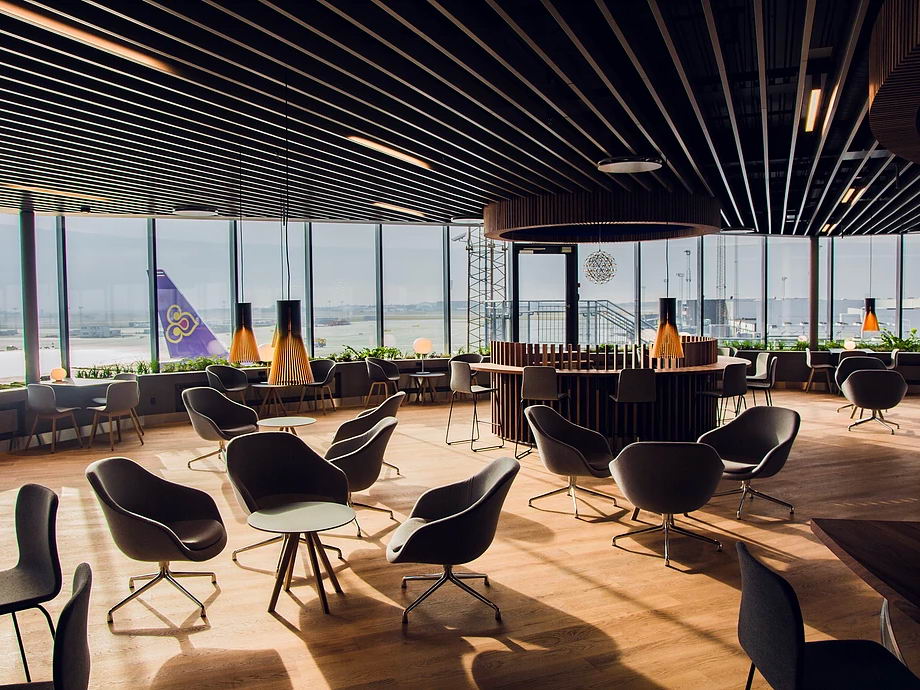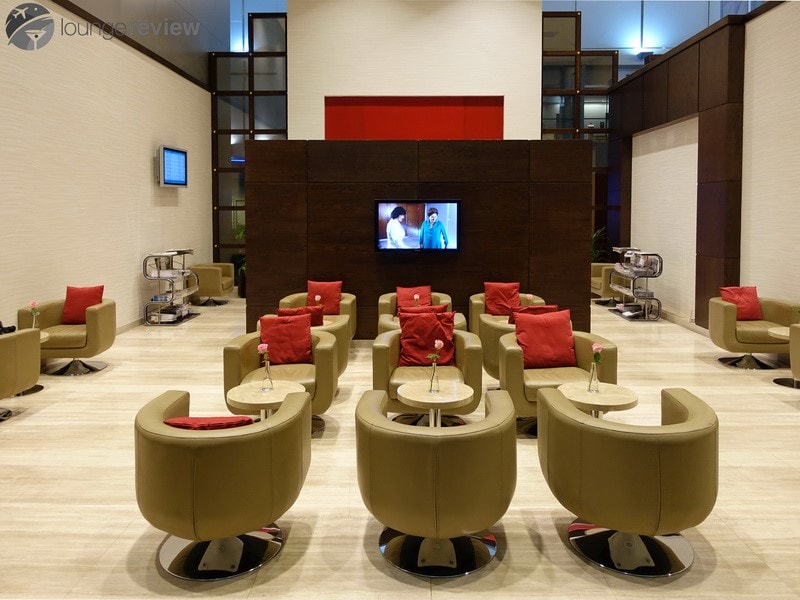 Plaza Premium takes over Virgin Atlantic lounges
Plaza Premium's expansion is not confined to the traditional pay-in lounge market. The group is also seeking partnerships with major airlines that have traditionally operated their own lounges.
Virgin Atlantic is the first carrier to jump onboard. Earlier this month, the British airline handed over the management and operations of Clubhouses located outside the UK to Plaza Premium. The airline and lounge operator will also collaborate on the design and operation of future Virgin Atlantic lounges worldwide.
The Virgin Atlantic Clubhouse at New York JFK airport re-opened last week under new management. The lounges at Boston, Johannesburg, San Francisco, and Washington Dulles airports will also fly under the Plaza Premium banner once they re-open. (The Virgin Atlantic Clubhouse at Newark airport and Los Angeles airport have both closed permanently.)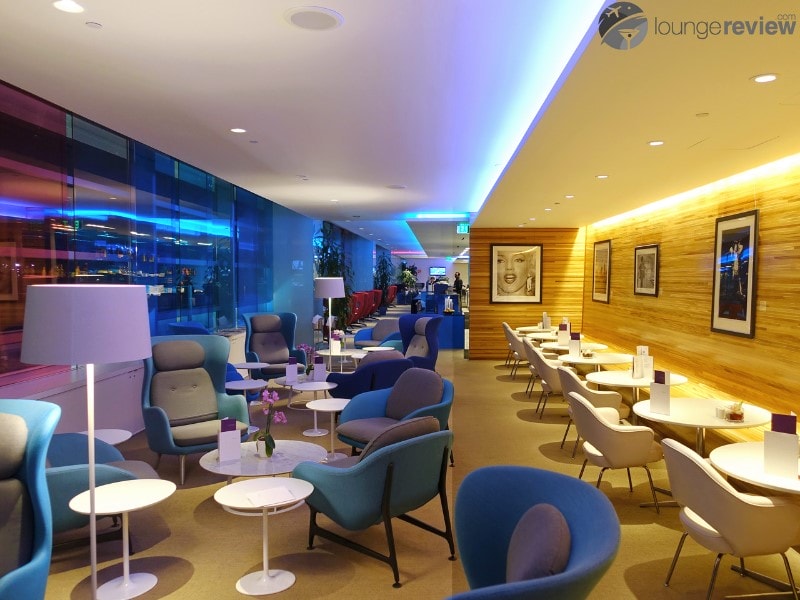 The nitty-gritty of who operates an airline lounge is typically opaque to visitors. Most airlines outsource catering, housekeeping, and bar service. But Plaza Premium's foray into the airline lounge market marks a departure from the traditional approach. Fundamentally, Clubhouses are becoming pay-in lounges. Plaza Premium is already selling access to the Clubhouse JFK, with prices starting at around USD $70.
Special offer: Receive 5% off Plaza Premium Lounge passes with promo code: LR5.
A few Virgin Atlantic clubs used to participate in Priority Pass, but exclusively outside Virgin Atlantic departure times, and with extremely watered-down service levels. Under Plaza Premium's management, everybody can buy their way in and enjoy a level of service previously reserved for business class passengers, albeit at a substantial cost. Time will tell whether this means more crowding, cuts across the board, or simply a new option for well-heeled travelers.
Plaza Premium cut ties with Priority Pass, joins forces with DragonPass
We've written extensively about Plaza Premium's departure from the ubiquitous Priority Pass and LoungeKey networks, both operated by UK-based Collinson. On July 1st, 57 Plaza Premium Lounges departed Collinson's programs, leaving Priority Pass and LoungeKey members without direct or equivalent alternatives at many airports.
While the reasons for the break-up were never disclosed explicitly, Plaza Premium cited the need for a "more innovative and more commercially favourable trading environment." Simply put, Collinson's reimbursement rates were likely too low, and the impact of Priority Pass on Plaza Premium's direct sales business was probably unsustainable. Many Plaza Premium Lounges were routinely operating at capacity as Priority Pass membership swelled in the last few years.
Plaza Premium has turned to Collinson's direct competitor—and one closer to home: the Hong-Kong based Plaza Premium Group has entered a partnership with China-based DragonPass.
DragonPass is a program that is virtually identical to Priority Pass in many regards. Members enjoy access to 1,200 airport lounges worldwide, along with discounts and credits at airport restaurants and retail operations. DragonPass members have access to all Plaza Premium Lounges worldwide.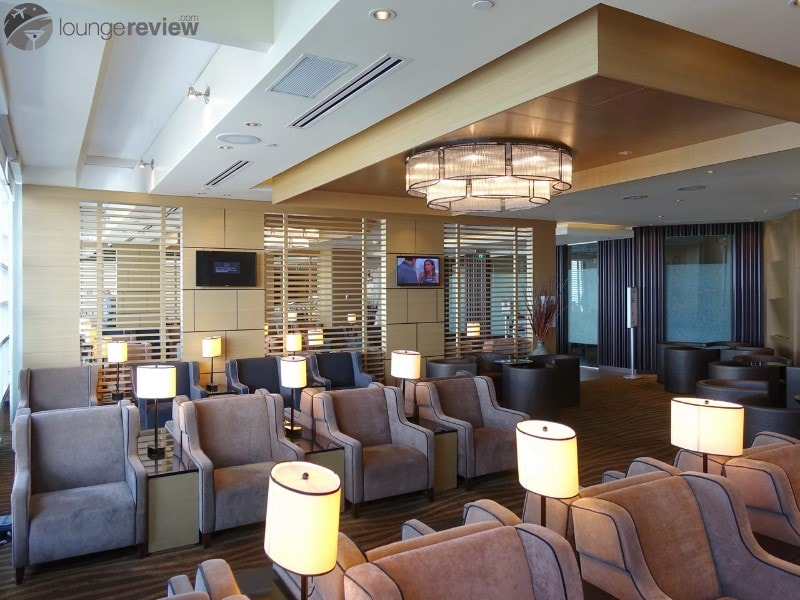 Behind the scenes are also key opportunities for business-to-business sales. Corporate clients, travel providers, and financial institutions that purchase DragonPass or Plaza Premium services can now tap into a vastly expanded portfolio of services, including meet-and-greet assistance, transportation options, and in-terminal hotels that are either operated by the Plaza Premium Group or participate in the DragonPass network.
Plaza Premium's collaboration with DragonPass also includes a foray into train station lounges. The two companies recently unveiled a club at the Changsha, China high-speed rail station. Additional locations are slated to open in Guangzhou and Shenzhen.
Plaza Premium partners with Capital One
Back in April we wrote about the upcoming launch of a network of Capital One-branded airport lounges, with the first locations scheduled to open at Dallas-Ft. Worth airport (DFW) late summer 2021, followed by Washington-Dulles (IAD) and Denver (DEN) in 2022.
Capital One has chosen Plaza Premium to operate the first club in Dallas, and the partnership is likely to extend to future locations.
The financial institution is promising an impressive list of amenities. Grab-and-go food, a hot buffet, a full bar, handcrafted espresso, cycling and yoga rooms, meditation spaces, showers, and bag lockers are some of the major highlights. Should they become reality, the lounges will be extremely well-rounded and compare favorably with the Centurion Lounges by rival American Express.
Special offer: Receive 5% off Plaza Premium Lounge passes with promo code: LR5.
Capital One has not disclosed access rules, although unlimited complimentary visits don't appear to be in the cards. The partnership with Plaza Premium cements the idea that Capital One Lounges will be pay-in facilities, most likely with a discount for Capital One customers. The lounges will likely be included in Plaza Premium's distribution network.
Plaza Premium boosts app and loyalty program with membership options
At the core of Plaza Premium's strategy to woo and engage with customers directly is a major investment in a powerful and flexible technology platform. Just like banks want their credit card to be at the top of your wallet, Plaza Premium wants their app to be at the top of your mind when travel calls. The company is pouring USD $15 million into its digital endeavor.
Available on the Web and as a mobile app, Smart Traveller is more than a lounge index. The app is a hub for travel-related services, with a powerful infrastructure to onboard and advertise partner products, and gather data and insights.
Travelers can purchase one-time lounge access at any location within Plaza Premium's expanded network, or purchase a "PPL Pass"—a new, digital membership option. PPL Pass basically functions as a gift card: passes come in various denominations and include a fixed number of visits to redeem within 12 months. That's a far cry from an unlimited subscription, and it may take some planning and foresight to purchase the right pass. But passes can easily be shared with multiple users, which greatly increases their flexibility.
Special offer: Save 5% on Plaza Premium Lounge passes with promo code: LR5.
The true innovation is the Smart Traveller loyalty program, which is the world's first airport lounge loyalty scheme. Members earn point every time they visit a lounge or purchase a product—including when they receive complimentary access through DragonPass or American Express. Points can then be redeemed for complimentary or discounted lounge access, upgrades, and travel and lifestyle products.
Plaza Premium aims at fully integrating the program with the guest admissions system. In our experience, there are still glitches—sometimes agents struggle to capture member information—but eventually the experience should be seamless.
There's more to the app than meets the eye. By integrating partner products and services, Plaza Premium can keep consumers engaged even when travel pauses. Users can continue to earn and redeem points through financial services, wine clubs, luggage brands, and much more. Plaza Premium Group indicates that they have onboarded over 1,000 travel and lifestyle products.
Bottom line
The Plaza Premium Group is going through a renaissance of some sorts. With 180 lounges at major airports, the world's largest independent airport lounge operator has a solid foundation to build upon, but the company doesn't want to be perceived as a third-party operator anymore. Plaza Premium aims at redefining airport hospitality with a broad portfolio of services—from lounges to in-terminal hotels—backed by a powerful digital platform and an engaging loyalty program.
Plaza Premium is expecting to almost triple its footprint by 2025, with an unparalleled network of 500 lounges at the world's 100 busiest airports. The company is reaching out to airlines, travel suppliers, and even former competitors to form partnerships and solidify the Plaza Premium Lounge portfolio. The operator is also reaching out directly to customers with a new advertising campaign featuring deals and promotions.
Special offer: Receive 5% off Plaza Premium Lounge passes with promo code: LR5.