United is finally preparing to re-open most United Club locations. The airline will turn the lights back on at 10 additional lounges by July 4th, followed by another 8 by Labor Day, bringing the tally to 30—the bulk of domestic locations.
We sat down (virtually) with Alexander Dorow, Managing Director, Lounges, Premium Services and Hospitality, to discuss the future United Club experience in a post-COVID world, and learn more about planned lounge openings in 2022 and beyond.
---
In this post:
---
Most domestic United Clubs will re-open in the summer
United has shown little urgency to revive its airport lounge network which was promptly shuttered at the onset of the pandemic—in Alexander Dorow's words, the carrier has been "conservative." The airline currently operates just 11 clubs in the US out of a total of 53 locations worldwide and is trailing behind its competitors: Delta has quietly re-activated most domestic clubs, while American Airlines relaunched two international locations in the last few weeks.
Air travel is steadily picking up—last week, 1.6 million passengers passed through TSA checkpoints in the US, a pandemic-era record—and United is finally ready to roll out the red carpet again. The airline expects to have 30 United Club locations in operation by early September.
The following United Club hub locations are scheduled to re-open by July 4th:
Both United Club locations at Denver airport (DEN) are already open, as is the main United Club at Newark airport. By the end of the summer, most domestic hub locations will therefore be back online. Only San Francisco will trail behind, due to the dramatic drop in international traffic.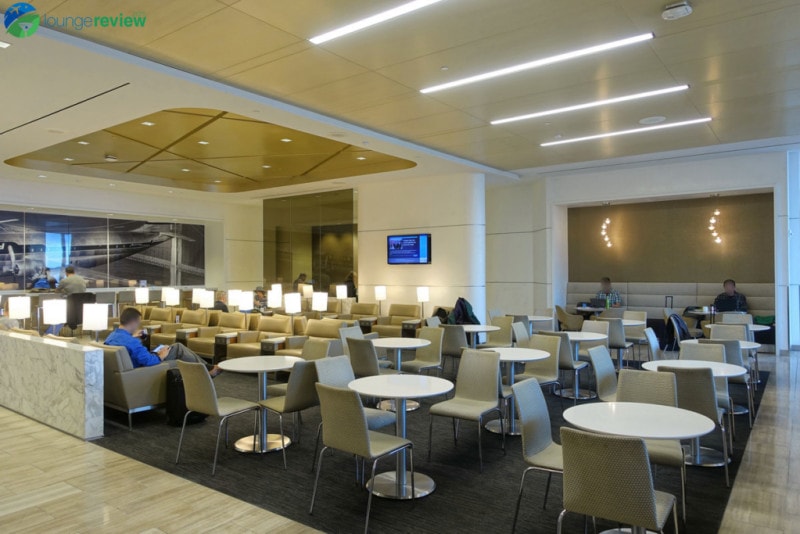 In a testament to shifting travel patterns, United will also re-open three United Club locations in major leisure markets: Fort Lauderdale (FLL), Las Vegas (LAS), and Orlando (MCO). Per Alexander Dorow, "these are the stations that have the greatest volumes coming through."
The exact re-opening dates will be announced shortly. United's Dorow explained: "There's a lot of background work with our service providers and our staffing and training departments that needs to happen strategically and methodically. We want to ensure that we're working systematically and quickly to open the clubs because we recognize that they're important to our customers. As we look at future bookings, we know that more people will have a desire to get back into the skies, and we want to make them feel comfortable throughout their travel experience as we welcome them back."
---
The short-term United Club experience: hands-free features and new food offerings
When United Clubs re-open nationwide this summer, visitors will find the familiar features that they're used to, plus a few thoughtful touches such as hand sanitizer dispensers, digital bar menus with QR codes, and hands-free door openers in the restrooms.
Touch-free, self-service check-in is also on the horizon. "We've expanded our partnership with Clear and we've been running a beta test at our United Club Los Angeles for access with biometrics and are evaluating future opportunities." said Alexander Dorow.
United will also refresh and augment food offerings. We reported last summer on the sad state of affairs at Newark airport. The selection has improved in the last few months, and beginning later this month, United will be rolling out a much more robust offering. By the end of May, guests will be offered a variety of complimentary, individually-wrapped sandwiches and salads, as well as fresh fruit, yoghurt, and overnight oats. Patrons will also enjoy hearty local fare such as mini hot-dogs in Chicago, and a churros bar in Houston.
---
How United envisions the future United Club experience
While United made notable investments in the United Club experience before the pandemic, consistency was lacking across the network. The United Club at Chicago O'Hare near gate B6 offered hot food, while Newark airport was the land of shrink-wrapped snacks. Several lounges at Houston Intercontinental airport still sport the legacy Continental design, while the two clubs at Denver airport are a blast from United's pre-merger past.
The issue isn't only cosmetic: the lack of storage or kitchen space impacts United's ability to respond to new market demands and modernize the offering.
Alexander Dorow has ambitions to resolve these challenges and wants to incorporate learnings from the pandemic into future plans.
"We're working to design smarter with more flexibility for the future. One of the biggest thing we're working through is our master plan for hubs. We're utilizing lessons learned during the pandemic to inform future designs. We're strategically looking at how we design new clubs. Beginning next year, you'll see new facilities open that will introduce some of these features. We want to future-proof, to an extent, and improve both customer and employee experience."
An example of future proofing is food options that can easily pivot from self-service to full service. Self-service touch-free access is also expected to part of the equation.
But the key is a focus on infrastructure that will deliver seamless benefits to customers. "Smart building for the future is about building infrastructure that supports the customer experience and that the customer never even sees: back-of-the-house spaces, kitchens, food prep and storage areas. These will allow experiences to be created and curated for each market. We want versatility built-in. There will be variability in our markets, but we want to create some degree of predictability and the comfort of familiarity."

Dorow also emphasized how lounges help build customer loyalty and stressed that United wants to compete in this space.
"We're taking a strategic look at what customers are looking for. I want us to win every customer on every flight, every day, and when it comes to our premium customers, we want to not only win their loyalty but retain their loyalty. By introducing a product that they value and attracting new customer segments with products that weren't offered before or are industry-first, my hope is that not only can we show case innovation to the industry but also lead the industry. We want to be the best, and take the opportunity to not return to a new normal, but return to new."
Alexander Dorow also acknowledged that United's premium-heavy aircraft configurations is a unique challenge: the airline needs to attract premium customers, despite the slump in business travel.
As new customer segments emerge, United also needs to ensure that the clubs feel comfortable not only to traditional road warriors and business travelers, but also to premium leisure travelers or even the families of high-value passengers when they travel together.
---
The lowdown on new United Clubs opening in 2022 and beyond: EWR, DEN, PHX
While United paused most construction projects during COVID, work is resuming around the country. Alexander Dorow shared with us a few updates on the major lounges that the airline is developing, and how the new United Club locations will showcase the airline's master plan for premium services.
Two new United Clubs on the horizon at New York/Newark (EWR)
At New York/Newark airport, the large construction site at concourse C3 (gates C120-C130) fell deafeningly silent over a year ago. Construction has resumed, but has still a long way to go. The club is now scheduled to open in 2022.
"This project began a few years ago. It is a very engineering-invasive project. We are limited in terms of real estate in Newark and are literally fabricating new space. Demolition and clearing began in 2020, and we resumed work recently. We have steel framing going in and the space is really taking shape. The designs have all been completed, and we were able to capitalize on the changes that the pandemic is driving to the customer experience. It will be a shining new product for a global gateway and shift the paradigm for what our clubs will be", said Dorow.
United is also planning a new club at the future new Terminal A at Newark airport. The current regional lounge at Terminal A—which incidentally, was recently remodeled—will be demolished as part of the airport's expansion plans. The airline is also planning on refurbishing the venerable United Club location near gate C74 after the dust settles at concourse C3.
A new United lounge at Denver airport (DEN) tailored to connecting passengers
Despite the pandemic, United's footprint is growing dramatically at Denver airport. The airline recently expanded into a new space on the west side of Concourse B, and construction is underway for additional gates on the east side. United will also eventually occupy a sizeable portion of Concourse A, with new gates coming online in the second quarter of 2022.
The opportunity is ripe for a refresh of the decidedly tired United Club experience at the mile-high airport. Alexander Dorow hinted at new club concept: "We're looking at strategic updates, not only from a traditional United Club perspective but also in terms of an innovative lounge experience at a hub that serves a sizeable portion of connecting customers. It will be a re-invigoration and a new product launch at a unique hub."
It will take a while for the experience to materialize, though. Dorow conceded that "it is a project similar to Newark, but with a longer lead time."
United is still tight-lipped when it comes to details, though we can speculate that the club might be a hybrid concept bridging the gap between Polaris business class lounges and traditional United Clubs: at this time, Denver airport is slated to be United's only domestic hub without a Polaris Lounge, despite growing international traffic.
Increased competition in the lounge space is also likely pushing the airline to innovate. Delta opened a (modest) club a few years ago, and American Express unveiled a luxurious Centurion Lounge in February that is worlds apart from United's run-of-the-mill clubs.
The opening of the United Club at Phoenix airport (PHX) Terminal 3 is delayed
When United moved out of the now-defunct Terminal 2 at Phoenix airport, the airline expected to quickly build a club in Terminal 3, with an opening slated for 2021. Terminal 2 closed permanently on February 4th, 2020. A month later, the world changed.
Alexander Dorow assessed the situation candidly but remains enthusiastic for the future. "The project was paused during the pandemic. A sizeable portion of the design was complete, but the silver lining of last year is that we've been able to strategically think about what our United Clubs represent, what amenities we want to offer, and how to operationalize that experience. We're working on resuming this project as soon as possible as it is a location that we're eager to add back to our network of United Clubs."
At this time, the only other lounge in Terminal 3, the Delta Sky Club, is off-limits to United passengers.
United will offer lounge access at New York JFK
While United isn't ready to share details at this time, Alexander Dorow confirmed that the airline will offer lounge access at New York JFK for premium travelers. The carrier returned to JFK earlier this year after a six-year hiatus, and currently premium passengers do not have access to any lounge.
Priority Pass members can visit the Alaska Lounge, space permitting (when it reopens.) Incidentally, the Alaska Lounge is situated in the footprint of the former United Club.
---
United Polaris Lounges will remain closed for the foreseeable future
Unsurprisingly, United's excellent Polaris Lounges for long-haul business class passengers will remain shuttered until international traffic resumes substantially. Alexander Dorow acknowledged that "loads remain really low for the Polaris cabin, and we'll align those re-openings with the sustained returned of the long-haul international network."
There isn't any competitive pressure—American Airlines has also closed all Flagship Lounges—and Polaris Lounges are complex and costly to operate. Dorow noted that "these lounges have a significantly longer lead time to re-open than United Clubs due to the scope, amenities, and training that is required." The airline remains committed to delivering the ground Polaris experience in the future.
Before COVID hit, United operated five Polaris Lounges at Chicago O'Hare, San Francisco, Newark, Los Angeles, and Houston airports. The last planned location, at Washington Dulles airport (IAD) was substantially complete when the pandemic slowed down air traffic to a crawl. In Dorow's words, "it is stunning, not only aligned with the vision of Polaris, but also really localized for the Washington, DC market."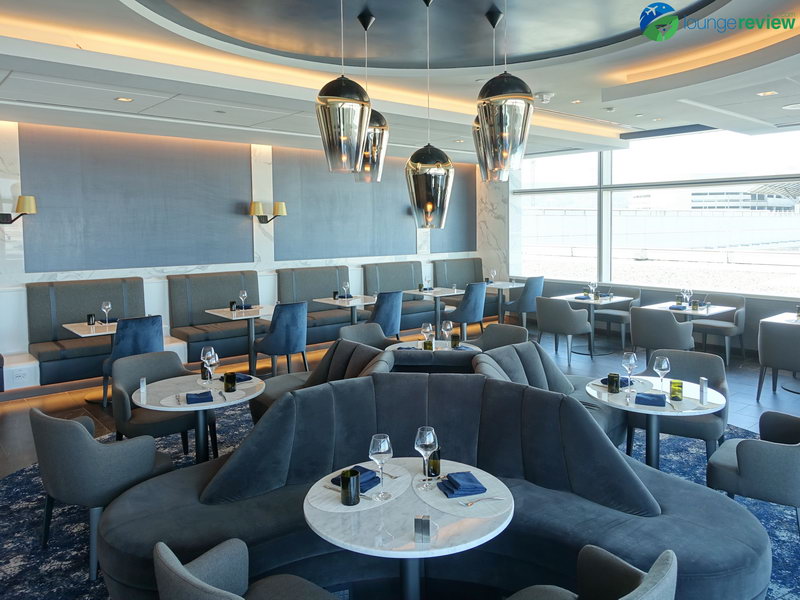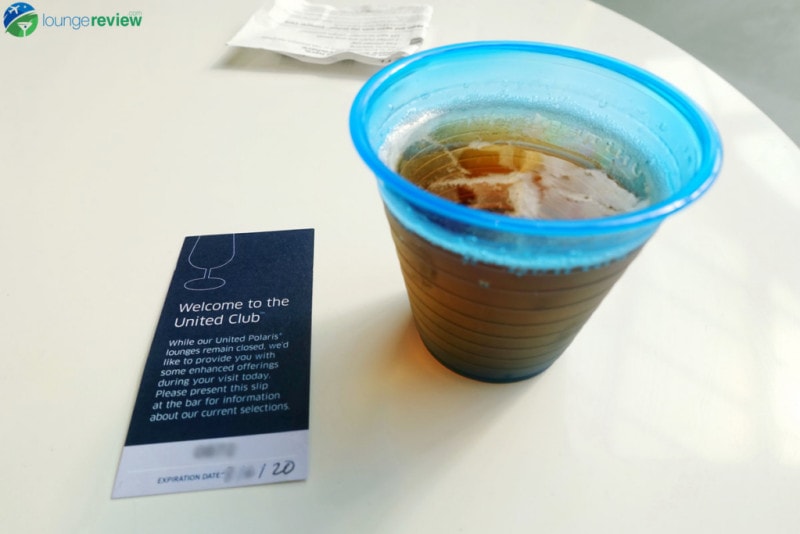 ---
Bottom line
United is fashionably late when it comes to re-opening lounges, but most domestic clubs will spring back to life in the summer. Polaris Lounges and international locations will remain closed until international traffic reaches sustainable levels.
The pandemic caused numerous delays: new clubs slated for 2021 at Newark, Phoenix, and Dulles airports will not materialize until 2022 and beyond. But United expressed a strong commitment to their lounge product, and the airline is injecting fresh thinking into the lounge design process. We're especially intrigued by the future of the premium ground experience in Denver. Stay tuned—we can't wait for future updates.