Flying has lost a lot of its luster, even in premium classes. This summer, we reviewed the watered-down United Polaris experience to Europe—it was a tale of shrink-wrapped snacks and an eerily quiet business class cabin.
United has aggressively cut amenities and services both in the air and on the ground, and unlike competitors, the airline has shown little interest in re-opening shuttered lounges so far.
United reached out today with some encouraging news. While COVID-19 isn't likely to blow over anytime soon, leisure travel is slowly picking up. In the US, the TSA screened over a million passengers for the first time in October, and the airline is seeing stronger demand ahead of the holidays. In response, United is beefing up its December schedule to beach and ski destinations, and cautiously re-opening select United Clubs while rolling out minor service enhancements.
---
In this post:
---
Which United Clubs are currently open?
The only United Clubs currently in operation are located at the airline's seven hubs:
United is re-opening select United Clubs
United will be opening additional lounges in the next few weeks:
At Houston and Dulles airports, the availability of an additional location will help minimize crowding—the carrier has removed furniture in order to facilitate social distancing—and spare passengers long walk between terminals.
The United Club Honolulu will be the first non-hub location to re-open, and the only lounge in operation at Honolulu airport Terminal 2. (The Hawaiian Airlines Premier Club is open in Terminal 1.)
All Polaris business class lounges remain shuttered. United has not announced an opening date for the new United Polaris lounge Washington Dulles that was due to open this year.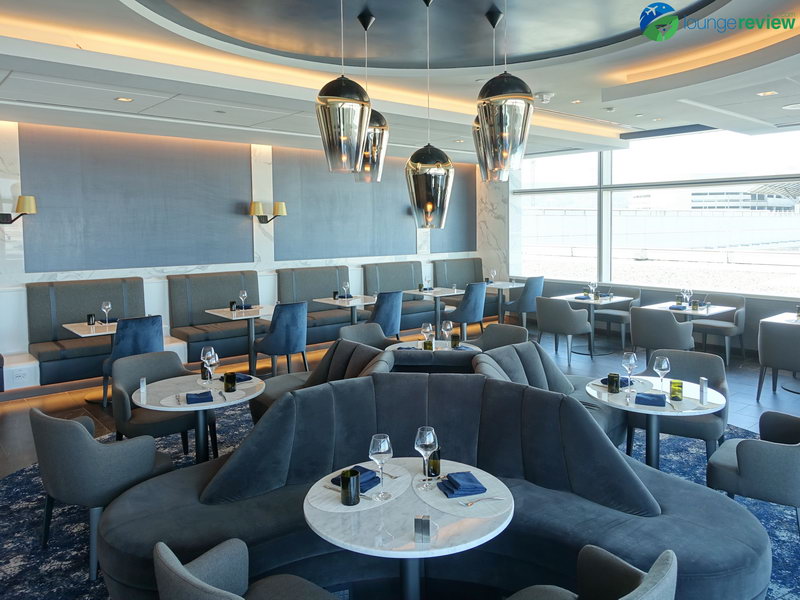 United is expanding United Club food options
While full buffets are legitimately a thing of the past, United has taken cuts to the extreme. The current United Club snack selection consists primarily of pretzels, cookies, and the occasional brownie. (United Polaris international business class customers can request an uninspiring shrink-wrapped deli plate along with free premium alcoholic beverages.)
United will introduce fresh packaged breakfast parfaits, sandwiches, wraps, salads, and desserts at the United Club in Denver, Chicago and Honolulu. We wonder what "fresh" means in this context, and will report on the updated selection in a few weeks. Either way, that's a step in the right direction, especially since the airline has discontinued all substantial food on most domestic flights for the time being.
Bottom line
The airline industry is reeling from the COVID-19 crisis, and United has taken an extremely cautious approach to re-opening airport lounges. The carrier will open additional locations at Houston Intercontinental and Washington Dulles airport by the end of the month, as well as the first non-hub location at Honolulu airport.
Polaris business class lounges remain closed, and overall United still lags behind domestic competitors in terms of lounge availability: American currently operates 20 Admirals Club, and Delta as many as 26 Sky Clubs.
Still, every step back to "normal" is welcome. And if your travel plans include one of United's hubs (Newark, Dulles, Los Angeles, San Francisco, Denver, Chicago, Houston) or Honolulu and you'd like to treat yourself to airport lounge access, United has a sweet deal: $39 one-time passes through November 15th, instead of $59 (book on the United app; passes are valid for one year.)