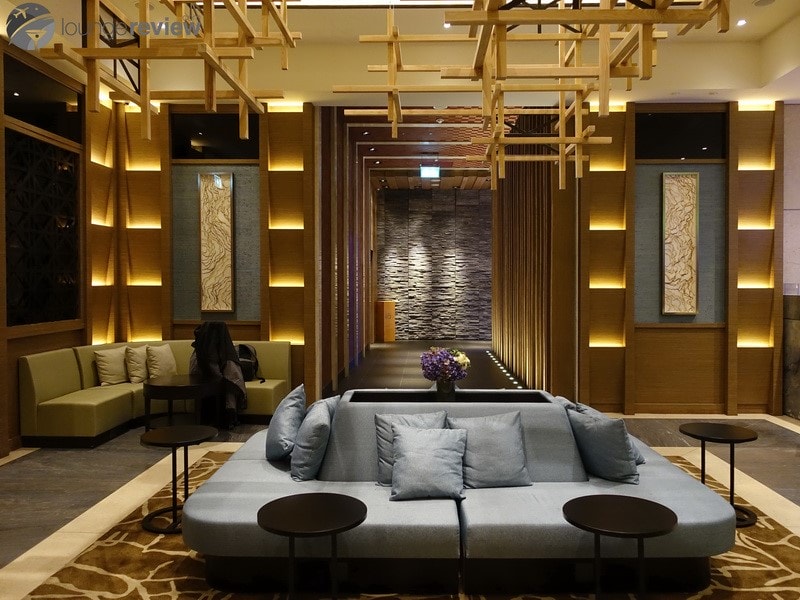 Airport lounge access is a few clicks away.
Type in an airport code, city name, or airport name, and we'll show you a list of lounges available for purchase.
Buy access to hundreds of airport lounges.
You don't need to fly Business or First class to enjoy the high life anymore. In just a few clicks, you can purchase access to hundreds of airport lounges worldwide.
Use any major credit card—Visa, MasterCard, or American Express. Your purchase will be confirmed instantly. Just present your confirmation email or bar code at the lounge (and boarding pass if applicable), and enjoy!
Why purchase airport lounge access?
Relax in style.
Travel is stressful. Airport lounges feature comfortable seating away from the bustle of the terminal, light snacks, and refreshments. Some lounges offer hot food and alcoholic beverages, or even showers, daybeds, and spas!
Guaranteed access.
The most popular lounges may occasionally turn away guests who enter as credit card holders or members of a lounge access program. As a paying customer, your access is guaranteed, even at peak times.
Stay productive.
Layovers don't mean downtime anymore. Plug in and charge your devices. Connect to Wi-Fi and print documents. Airport clubs offer business facilities and a quiet work environment.
Buy at the best price.
We work with multiple providers in order to offer you the most competitive prices, and accept all major credit cards. Plus, you can typically get a full refund if you change your mind.
As easy as 1-2-3.
A more relaxing airport experience awaits. Purchase now at loungereview.com.
1. Find a lounge
Use the search box above to find a lounges available for purchase. Or, browse our global index and look for the blue BOOK NOW buttons which identify lounges for sale.
2. Click BOOK NOW
Our booking engine will show you pricing and options based on your travel dates, and inform you of any terms and conditions applicable to your booking.
3. Confirm and pay
Enter the email address at which you want to receive your lounge pass, then pay online with any major credit card.
Frequently Asked Questions
Can I purchase access to any airport lounge?

Many lounges are reserved for Business or First class ticket holders, elite members of frequent flyer programs, or specific credit card holders. However, some airlines and operators choose to sell excess capacity, and most major airports feature one or more shared-use lounges which welcome all passengers on a pay-in basis. You'll easily find which lounges welcome pay-in customers by looking for the BOOK NOW button in our index, or by searching for any airport above.
May I bring in guests or family?

You may be able to bring guests to an airport lounge when you enter with your Business or First class boarding pass or frequent flyer credentials. If you purchase access, you will need to buy access for each member of your party. However, many lounges offer discounts for children, and infants often receive complimentary access.
How long can I stay at a lounge?

We'll display any applicable restrictions during the booking process. Typically, you may use a lounge for up to three hours, but usage rules vary by location. We also offer Extended Stay packages at several locations for longer layovers.
May I stay overnight?

Some lounges stay open 24 hours a day, especially at global platforms such as Dubai, Abu Dhabi, Singapore, and Doha. These lounges often offer basic sleeping facilities such as recliners or day beds. Some lounges offer semi-private accommodations. At some airports, we offer Extended Stay packages for longer stays, including overnight stays. Read the terms and conditions applicable to your purchase to understand the restrictions.
Can I use a lounge if I am not flying?

Most airport lounges are located after security and require a same-day boarding pass. Some lounges, such as Arrivals Lounges, are located outside security and can be used whether departing, arriving, or simply while waiting for an incoming passenger. Read the terms and conditions applicable to your purchase to find out if there are any restrictions.
Are my credit card details secure?

The security of your personal information is paramount. We use industry-standard encryption and security practices in order to ensure the safety of credit card transactions. You can purchase with confidence.
Can I cancel my purchase and obtain a refund?

Typically, yes. You can obtain a full refund as long as you cancel at least 48 hours before the expiration of your pass or at least 48 hours before your reservation, whichever is earlier. Be sure to read the terms and conditions applicable to your purchase.

For lounge reservations confirmed through our partner Lounge Pass, please contact [email protected] or call the support desk at least 48 hours prior to your reservation. You can identify reservations made through Lounge Pass thanks to their logo on the PDF access voucher.
Our most popular lounges
Check out these popular airport lounges available for purchase.