This morning Australia's Executive Traveller broke the news on an unfortunate—but not completely unforeseen—development: as of July 1st, 2021, members of the popular airport lounge access programs Priority Pass and LoungeKey will lose access to over 120 Plaza Premium airport lounges worldwide.
---
---
Plaza Premium Lounge ditches Priority Pass and LoungeKey
Plaza Premium is the world's largest independent airport lounge operator. Founded in 1998 in Hong Kong, the company has grown into a powerhouse with a global footprint. The Plaza Premium Group runs over 120 lounges at approximately 40 airports worldwide, along with a network of in-terminal hotels and a portfolio of passenger assistance services.
Plaza Premium's footprint is significant in Asia (with numerous locations at Hong Kong, Taipei, Singapore, Penang, and Kuala Lumpur airports among others), Canada (with clubs at most major airports including Vancouver and Toronto), the Middle East, and Europe (in particular in London, with no less than six locations spanning all Heathrow airport terminals.) The operator has a token presence in the US, with a single lounge at Dallas-Ft. Worth airport, but it set to expand aggressively in the foreseeable future.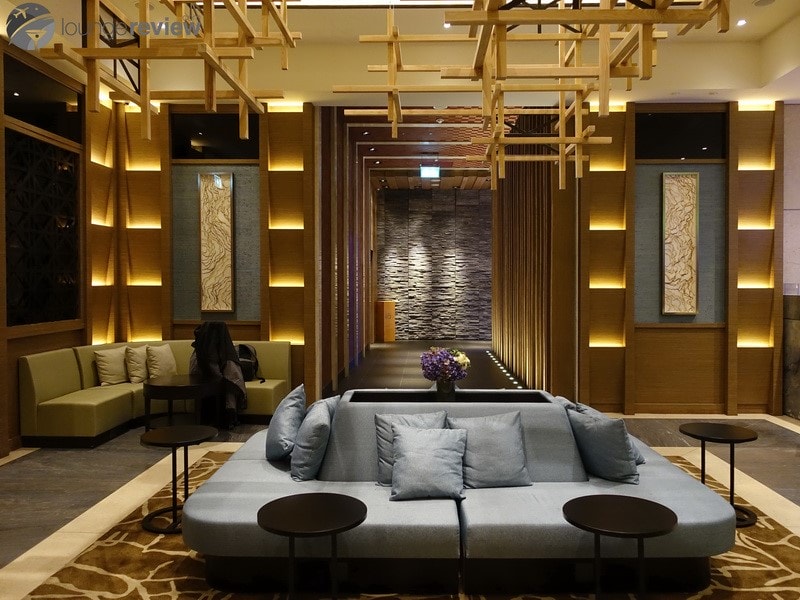 Plaza Premium Lounges operate primarily on a pay-in basis: the clubs welcome all passengers regardless of airline and class of service. The lounges boast comfortable seating, an elevated food selection with cooked-to-order options at many locations, and posh amenities such as showers, private relaxation rooms, and spas.
Plaza Premium also partners with airlines to provide lounge access to Business and First Class passengers where airlines don't have a proprietary club.
In addition, Plaza Premium Lounges participate in several programs including Priority Pass, LoungeKey, DragonPass, and the American Express Global Lounge Collection. LoungeKey is bundled with premium credit cards, while Priority Pass is available for purchase as well as a popular credit card perk. Both programs unlock the doors to 1,200+ lounges worldwide. This figure will take a hit on July 1st, when Plaza Premium discontinues access to most of their 120 lounges.
The operator has pointed out that a few lounges will continue to welcome Priority Pass and LoungeKey members, but has not provided any further details at this time.
---
Why is Plaza Premium leaving Priority Pass?
Details of Plaza Premium's contract with Collinson—the company behind Priority Pass and LoungeKey—are confidential, but it's safe to speculate that Plaza Premium does not consider Priority Pass and LoungeKey visits a viable revenue stream anymore.
Collinson reimburses lounge operators for each visit. The exact amount is subject to negotiations, and it appears that Collinson and Plaza Premium failed to reach an agreement this year. This does not come as a surprise. Plaza Premium has been signaling for a while that Collinson's reimbursement rate is too low: a couple years ago, the operator started to charge Priority Pass members for showers, effectively making them second-class guests.
It's also likely that Plaza Premium is aiming to develop and assert the value of their brand, and would rather sell directly to consumers than be perceived as a third-party contractor.
In 2017, Plaza Premium Group launched a loyalty program, encouraging travelers to seek Plaza Premium Lounges above and beyond other independent lounges. In 2018, Plaza Premium Group launched Plaza Premium First, an upper-scale airport lounge brand with restaurant-style dining, luxury bar service, and complimentary massages. (A visit to a Plaza Premium First Lounge costs over USD $100, with a mere discount for Priority Pass members in lieu of complimentary access.) Last year, the operator extended their footprint to high-speed train stations in China, cementing the appeal of their travel and lifestyle brand.
Finally, crowding was an issue at many locations before the pandemic. Lines at popular clubs such as Toronto Airport Concourse E and Hong Kong airport would sometimes extend outside the lobby. The noise and crowds clashed with Plaza Premium's concept of a a, well, premium airport lounge experience. Eliminating Priority Pass and LoungeKey access is bound to make a positive impact for those guests who pay their way in or are invited by airlines on the basis of their ticket or frequent flyer status.
---
How can I continue to use Plaza Premium Lounges?
While Plaza Premium lounge will cease to accept Priority Pass and LoungeKey cards at most locations on July 1st, 2021, there are still several ways you can enjoy the lounges:
Purchase access ahead of your trip. You can book directly on loungereview.com. We accept all major credit cards—including Visa, MasterCard, and American Express—and we'll confirm your visit instantly. Plus, your admission will be guaranteed, even at peak times.
Get invited on the basis of your airline ticket or frequent flyer status. Just plug in your itinerary and frequent flyer status in our Lounge Wizard, and we'll tell you what lounges you can visit.
Purchase a DragonPass membership. The Chinese-run program primarily targets Asian travelers, but includes hundreds of airport lounges worldwide.
Redeem Smart Traveler points. If you've been participating in Plaza Premium's loyalty program, you have earned points—even on complimentary visits with Priority Pass. You can redeem Smart Traveler points for complimentary lounge visits.
Present The American Express Platinum Card or The Centurion Card. Both cards include access to Plaza Premium airport lounges worldwide (excluding Plaza Premium First locations) through the Global Lounge Collection, a direct partnership between American Express and Plaza Premium that comes in addition to Priority Pass. Just be sure to present your charge card and not your Priority Pass card. If this sounds confusing, head over to our Lounge Wizard, and we'll help you find lounges that you can visit.
---
Are there alternatives to Plaza Premium Lounges?
The loss of Plaza Premium Lounges worldwide for Priority Pass and LoungeKey members on July 1st, 2021 cannot be understated. The Priority Pass network is about to lose close to 10% of participating lounges.
That said, the impact will vary based on your travel patterns. For domestic travelers within the US, the change is virtually irrelevant. Plaza Premium currently operates a single a single locationat Dallas-Ft. Worth airport, and several alternatives are available including The Club at DFW.
The situation is more dire at Canadian airports, London Heathrow, Istanbul Sabiha Gökçen, key middle-eastern airports, and most major Asian hubs including Hong Kong, Taipei, Singapore, Penang, and Kuala Lumpur to name a few. In Canada in particular, Plaza Premium virtually owns the independent airport lounge market. At Vancouver airport, the only alternative for Priority Pass member is the SkyTeam lounge, which is off-limits to domestic and US-bound travelers.
To find alternatives to Plaza Premium Lounges, let our Lounge Wizard do magic for you: simply enter your itinerary, memberships, and frequent flyer credentials, and we'll let you know where you can relax along your way.
---
Bottom line
On July 1st, 2021, Plaza Premium will leave the Priority Pass and LoungeKey networks. The world's largest independent airport lounge operator will cut access to most of its 120+ worldwide clubs.
American Express Platinum and Centurion card holders will continue to be able to visit Plaza Premium lounges thanks to a direct partnership between American Express and Plaza Premium. Customers who have purchased a Priority Pass membership, or receive a complimentary membership thanks to credit card, will however typically have to purchase access to Plaza Premium lounges going forward, unless they hold an eligible airline ticket.
The development is an interesting twist in the heated competition between Chase and American Express. Both credit card issuers include Priority Pass as a perk, though the American Express flavor of Priority Pass is somewhat more limited as it excludes airport restaurants. However, the loss of Plaza Premium lounge access for Chase Sapphire Card holders deals a major blow to the financial institution. It will be interesting to find out if and how Chase communicates with card members.
On the upside, for pay-in visitors and airline-invited guests, the Plaza Premium lounge experience is bound to be quieter and more serene.